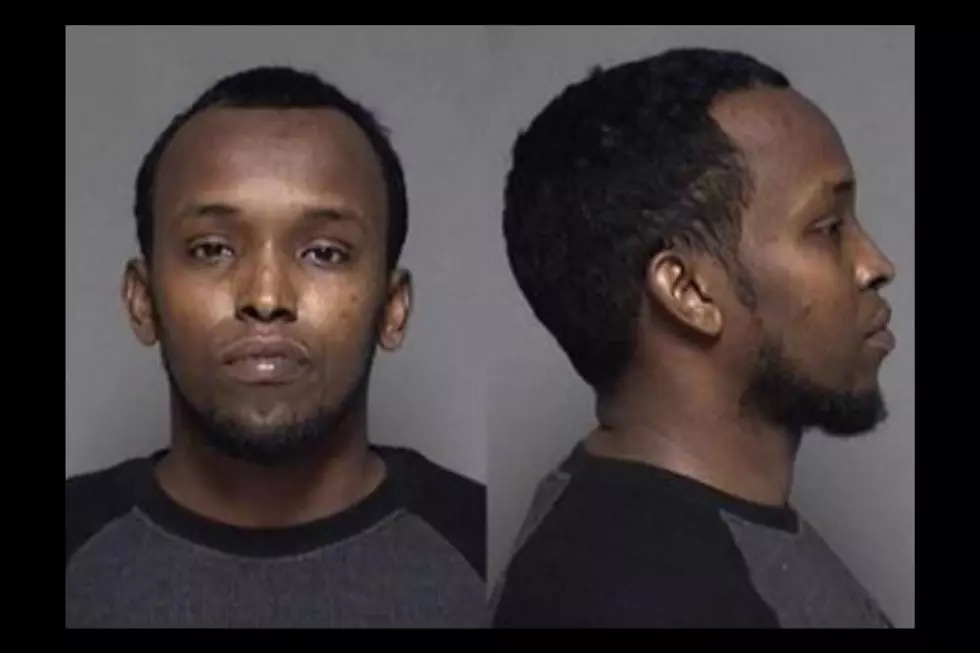 Rochester Shooting Suspect Arrested Following Chase
Olmsted County ADC photo
Rochester MN (KROC-AM News) - A man wanted for a shooting in Rochester Sunday morning was apprehended following a high-speed chase later in the day.
Rochester Police Captain Casey Moilanen says 38-year-old Abdulsalam Omar Hussein was taken into custody after he crashed his vehicle into the ditch along White Bridge Road near the junction with Highway 63. He was fleeing from law officers at speeds of around 90 miles-per-hour after attempted to stop him on Highway 52 near Oronoco. Following the crash, Hussein was treated for minor injuries at St. Marys Hospital and was booked into the Olmsted County Jail on attempted murder, felony assault, and other charges.
Hussein is accused of barging into an apartment in the 1300 block of 4th Avenue Southeast just before 6:30 AM and shooting a 25-year-old man. Moilanen says the victim who suffered what appeared to be four non-life threatening gunshot wounds to his legs and an arm, was among four people inside the apartment at the time. He was sleeping when the gunman entered the residence and shot him multiple times after confronting him in a bedroom.
After fleeing the scene of the shooting, Rochester Police heard from an employee of a convenience store in northwest Rochester who encountered Hussein in the parking lot of the business. Captain Moilanen says the worker told investigators Hussein told him he had shot a person and displayed a gun before driving away.
While police were searching for the vehicle described by the convenience store employee, Hussein called the police dispatch center himself and stated he had shot another person. He also indicated he didn't wish to hurt anyone else but also told the dispatcher he would engage officers in a shootout if they tried to apprehend him. He was spotted a short time later driving on Highway 52 and started the chase that led to his capture.
Captain Moilanen says Hussein and the victim knew each other, and while the victim told investigators he had no idea why he was shot, Hussein indicated he had been disrespected in some way.