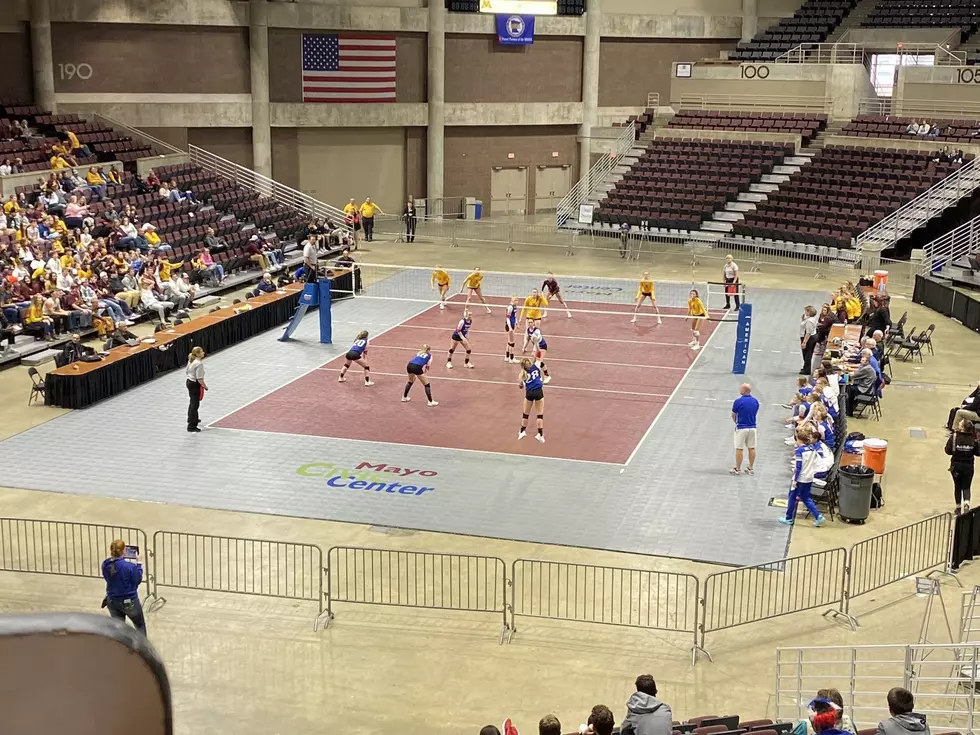 Mabel-Canton Falls To Medford In Section 1A Final
LL/TSM Roch
The Mabel-Canton Cougars fell in a hard-fought battle against the defending Section 1A Champion Medford Tigers, 3-2 Saturday afternoon at the Mayo Civic Center.
The Cougars left everything on the floor and battled back after dropping the first two sets to the Tigers. Medford controlled the first set from the middle in a 25-14 win, followed by a close 25-23 win.
The Cougars started to find their stride at the end of the second set and turned that into an impressive 25-19 win in set three. The Cougars started feeding their offense to Sarina Stortz in the middle, who finished with 21 kills. Mabel-Canton used the momentum in set three into set four, where they led for a majority of the set.
The Cougars' defense was all over the floor, doing everything they could to keep every point alive. They were able to hold off a late Medford run to get a 25-20 win and force a fifth set.
Medford proved too much to handle, as they fed the ball to Kinsey Cronin in the middle of the floor. She finished with a match-high 22 kills and led the Tigers to a 15-12 win in the final set.
Kendi McCabe, Payton Danielson, Jordyn Newgard all made key plays for the Cougars down the stretch to force the 5th set. It was back and forth all afternoon long but it was the Tigers who were able to come out on top in the rematch of the 2018 Section 1A title match.