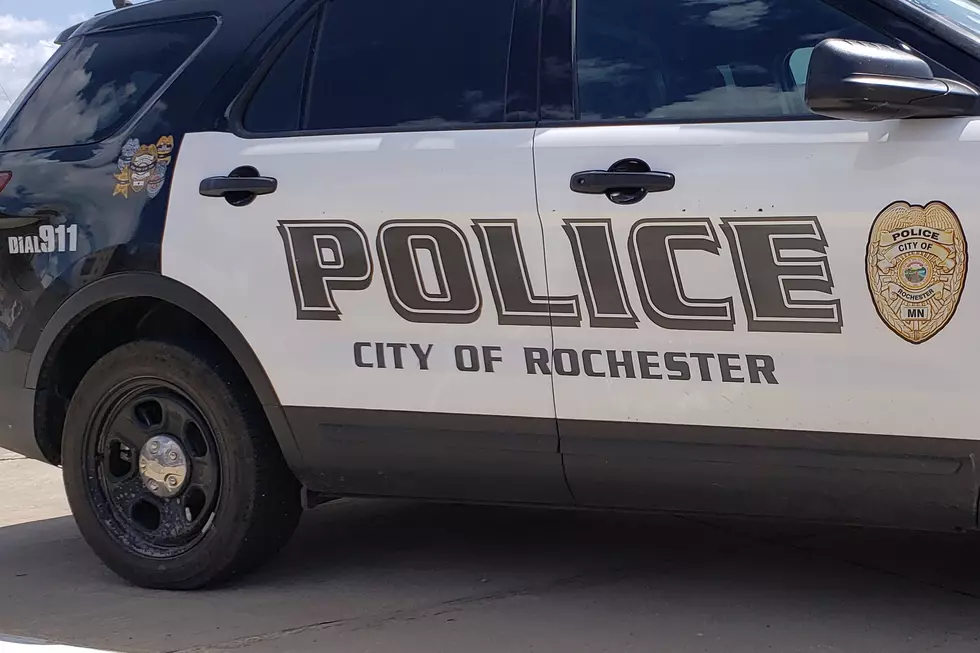 Man Arrested After Trying To Break Police Officer's Finger
photo by Andy Brownell
Rochester, MN (KROC AM News) -  A very intoxicated man who was found on a Rochester street early Wednesday ended up in jail when he tried to break a police officer's finger.
Officers were called to the 1300 block of 7th St NW just after midnight by someone who spotted the man sleeping on the road. The witness woke the man up and he became aggravated. He then asked the witness for a ride home.
But the witness called police and an officer arrived to find the man still sitting on the street drinking a beer.
The officer decided to take the man to detox because he was so drunk and put him in his squad car. When the man began kicking the windows, the officer removed him from the squad and tried to put him in handcuffs.
That's when the man began fighting and the two fell to the ground.
The man grabbed one of the officer's fingers and began bending it backward. He also tried grabbing the officer's gun from his holster. The officer used his Taser on the man but it had no effect. Other officers arrived and were able to subdue the man.
After he was checked by paramedics, the man was taken to jail The 46-year-old Rochester man is now facing 4th-degree assault and other charges.
News update:  Three armed men force their way into Rochester home.
Shocking Million-Dollar House in Minnesota is Full of Exotic Dead Animals
WARNING: If dead animals or walking through Cabela's makes you squeamish, don't look.
When you think of a million-dollar house, do you dream of being surrounded by a polar bear, giraffe, or huge fish? If so, there is a 4 bedroom, 5 bath house in Cold Springs, Minnesota that may be the perfect fit for you because there are dead animals everywhere. Scroll through the photos and you'll see what I'm talking about real fast.
According to Realtor.com, the property is listed by Chris Hauck at Coldwell Banker Realty - St. Cloud / Sartell for $1,449,000.