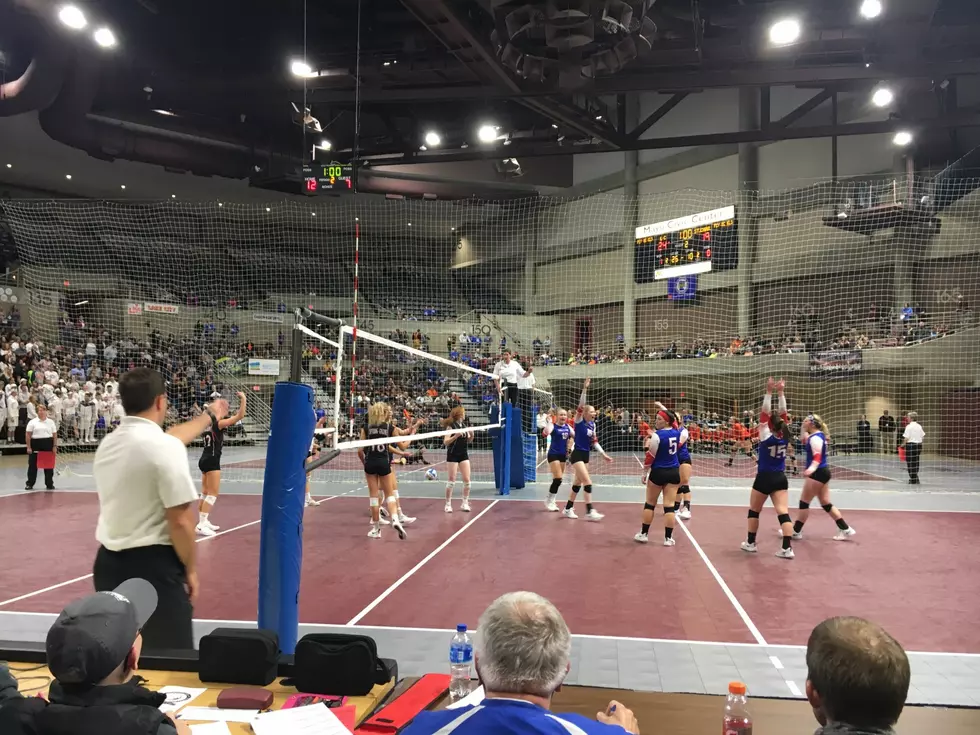 Mabel-Canton Sweeps Spring Grove In Subsection Final
LL TSM/Roch
The Mabel-Canton Cougars and Spring Grove Lion's fifth meeting of the year came in the Section 1A East Subsection Finals. This time, the Cougars were able to come away with a 3-0 win.
The Cougars jumped out to a quick 7-2 lead, but the Lions were not going anywhere in the first set as they tied things up at nine. After a back and forth battle, the two teams seemed to trade scoring runs back and forth until Mabel-Canton was able to establish a 23-20 lead, en route to a 25-21 set 1 win.
The second set was dominated by the Cougars, after a start that saw the Lions attack the net well. Their defense was sound and the teams found themselves tied at 6. After several long volleys, the Cougars were able to go on a 13-1 run to take a 19-7 lead, which ended in a 25-9 set two win.
The Lions were not going down without a fight. After falling behind early in set three 11-2, the Lions came roaring back to make it 20-19. Then, the Cougars were able to find their rhythm and take a 25-21 win and a 3-0 sweep to advance to the Section 1A Final Saturday afternoon.
The Cougars were led by Sarina Stortz 17 kills, while Maddy Michels added in eight of her own. The balanced attack from Mabel-Canton was tough for the Lions to overcome, despite getting nine kills from Mariah Edgington. The Lions battled tough and left everything on the floor, diving for every volleyball and getting as many good swings on the ball as possible, but the Cougars were just able to get more points to go their way.
Mabel-Canton will take on Medford Saturday afternoon at 1pm for the Section Title and the game will be heard on 103.1 KFIL!