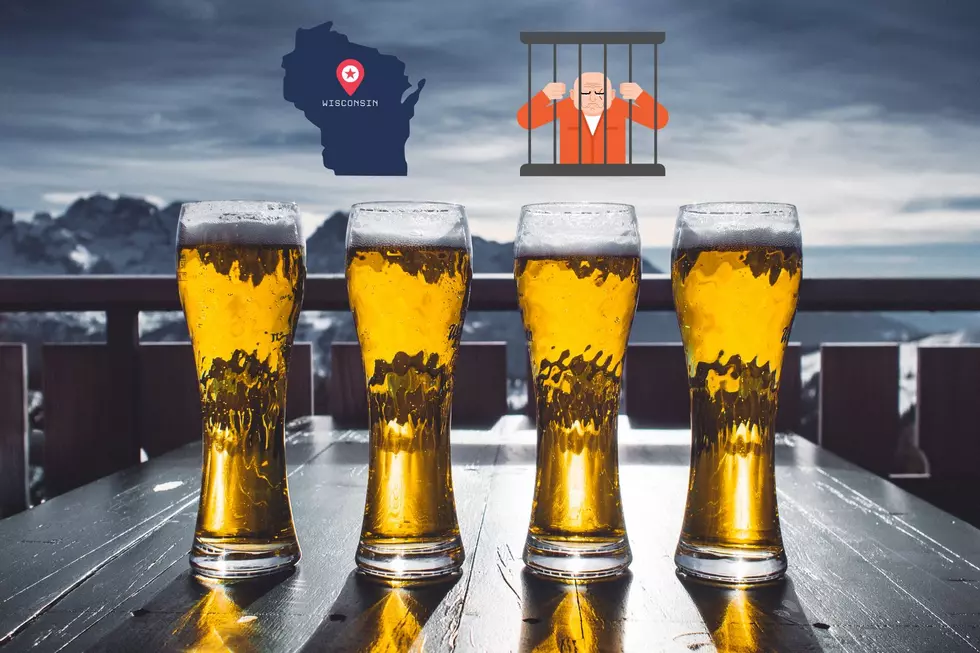 Wisconsin Man Drinks Four Beers, Ends Up In Jail
Canva
It's not merely having four beers that ended up getting this man tossed in jail, it's what he was doing WHILE he drank those four beers that got him in trouble.
Ahh, Wisconsin. Its official state slogan is 'America's Dairyland,' but maybe America's Drunkland' might be more appropriate. And I say that as a proud Wisconsin native, by the way. Even though I've been a fully naturalized Minnesota resident for the last decade, I was born and raised behind the Cheddar Curtain.
But even I'm shaking my head at what James Martin Nelson did earlier this year. Right now, this WEAU-TV story says James is doing time-- serving a three-month jail sentence over in Brown County, Wisconsin, for driving while intoxicated/first offense with a passenger under 16. And not just one passenger, mind you.
Many passengers.
Because you see, James was a school bus driver, who happened to be driving fourth and fifth graders from Lincoln Elementary School in Green Bay down to Madison earlier this year. WEAU-TV's story says once he dropped the kids off at their destination, James apparently thought it was a good time to have a couple of beers there on the empty bus.
Well, that's what he told police, anyway, once they started investigating after a student found an open can of beer under the driver's seat on the trip back to Green Bay. The story said various teachers and chaperones also noticed the bus swerving, hitting a rumble strip on the side of the road as well as hitting a curb when making a turn.
James told police he had a couple of beers on the empty bus after dropping the kids off, the story said. But police say they then found FOUR empty cans in the cooler on the bus. And when they gave him a breath test, he blew 0.056, which is above the legal limit for operating a CDL vehicle in Wisconsin (where the limit is 0.04.)
The story says in addition to serving his three-month jail sentence, James also lost his driver's license for a year, as well as being put on probation for two years with 'absolute sobriety,' the story noted, meaning 'he can't be in any bars, liquor stores or even homes where alcohol is being served -- and will need an ignition interlock device.'
And because the bus company he worked for has a zero-tolerance policy, James has also lost his job. You can check out his mug shot below. Thankfully, nobody was hurt while he was driving the bus after having had several beers!
Listen to Curt St. John in the Morning
Weekdays from 6 to 10 a.m. on Quick Country 96.5
Photos From Small Town Wisconsin UFO Days
I recently attended a UFO festival in a small, charming Wisconsin town. They claim to be the UFO capital of the world, with many sightings still occurring. It even made national headlines in the 1970s. I'll say this, the festival was out of this world.