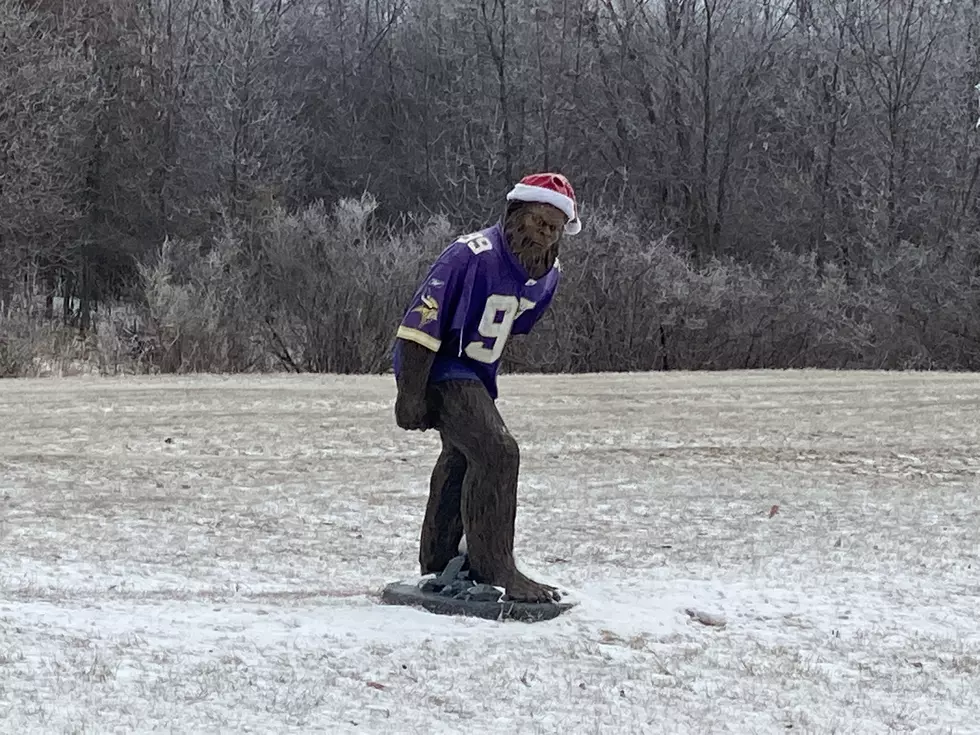 Turns Out Bigfoot is a Minnesota Vikings Fan
Abbey Minke
Skol Bigfoot. Who knew that everyone's favorite urban legend was a fan of the Minnesota Vikings?
This photographic proof of Bigfoot's loyal football allegiance is from Alexandria. I was up in that area hanging out with my sister for her birthday and saw this statue sitting outside of Dream Stones, a garden center and gift shop. Their website claims to be "home to your neighborhood Bigfoot." Their main business is specializing in hand-painted concrete statuary.
If only Bigfoot's Purple Pride was lucky for the team. The Vikings are currently 6-9 on the season and play their final game of the season against the Detroit Lions (who are 5-10) on Sunday, January 3rd. The kick-off is at noon. It might be more entertaining to drive up to Alexandria and get a selfie with Bigfoot instead. Bring your own jersey and beef jerky.
Enter your number to get our free mobile app
10 Moments From 2020 That Don't Feel Real