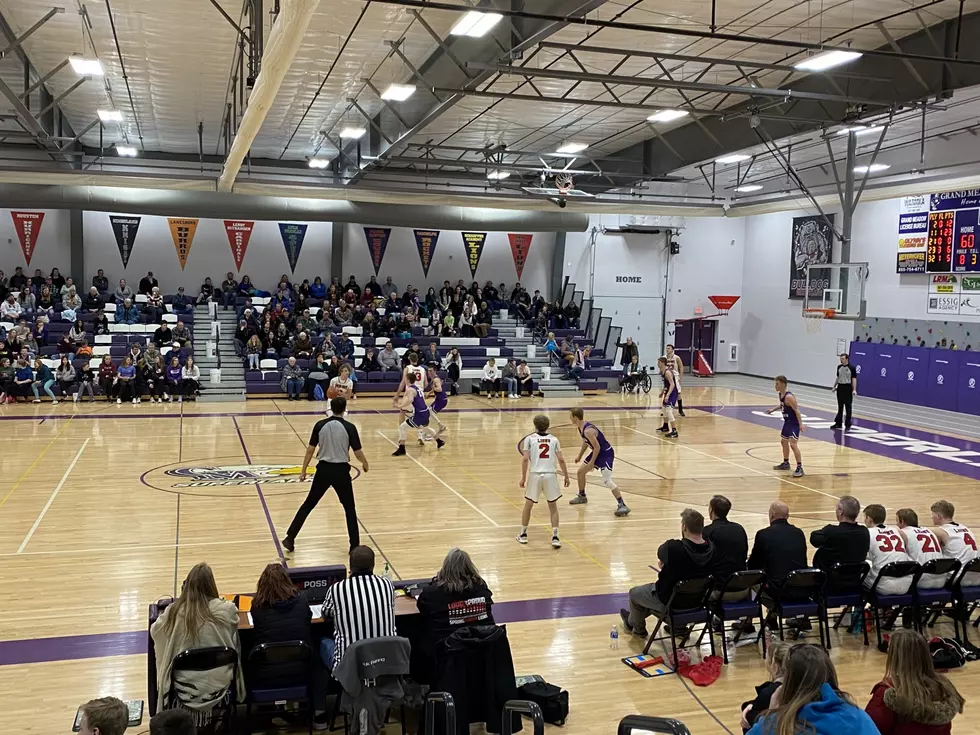 Spring Grove Storms Back To Beat Grand Meadow in OT
LL/TSM Roch
Spring Grove trailed by 10 at the half but was able to hold Grand Meadow scoreless in the final three minutes to tie it up and send it to overtime, before winning the SEC battle 69-67 in Grand Meadow Tuesday night.
The Lions trailed 60-51 with just over three minutes to go, then Spring Grove's Caleb Nerstad hit on a three-point play to cut the lead down to six.
From there, the Superlarks struggled to take care of the basketball and the Lions were able to capitalize. After the Lions hit a free throw to trim the lead to five, Payton Leahy hit a three and the Lions trailed by just two with 49 seconds to go.
Grand Meadow had a chance to run the time off the clock, but the Lions defense prevailed again, forcing another late turnover and Caden Grinde finished with a dunk in transition to tie it at 60.
The Superlarks had a chance to win it at the buzzer but couldn't get it to go. From there, the Lions took control in OT to work their way to a 69-67 win.
Grand Meadow shot the ball incredibly well throughout the game but just couldn't create chances late in the game to get the win. Evan Oehlke was great for Grand Meadow, leading the team with 23 points while Colt Landers added 14 and Ben Kraft had 15.
Grinde led the comeback for Spring Grove with 30 points, while Leahy added 13 and John Koch was a great inside presence with his 12 points.
Grand Meadow fell to 16-7 with the loss while Spring Grove moved to 13-10.
Kingsley Mercantile Game Ball - Caden Grinde (Spring Grove)
Enter your number to get our free mobile app