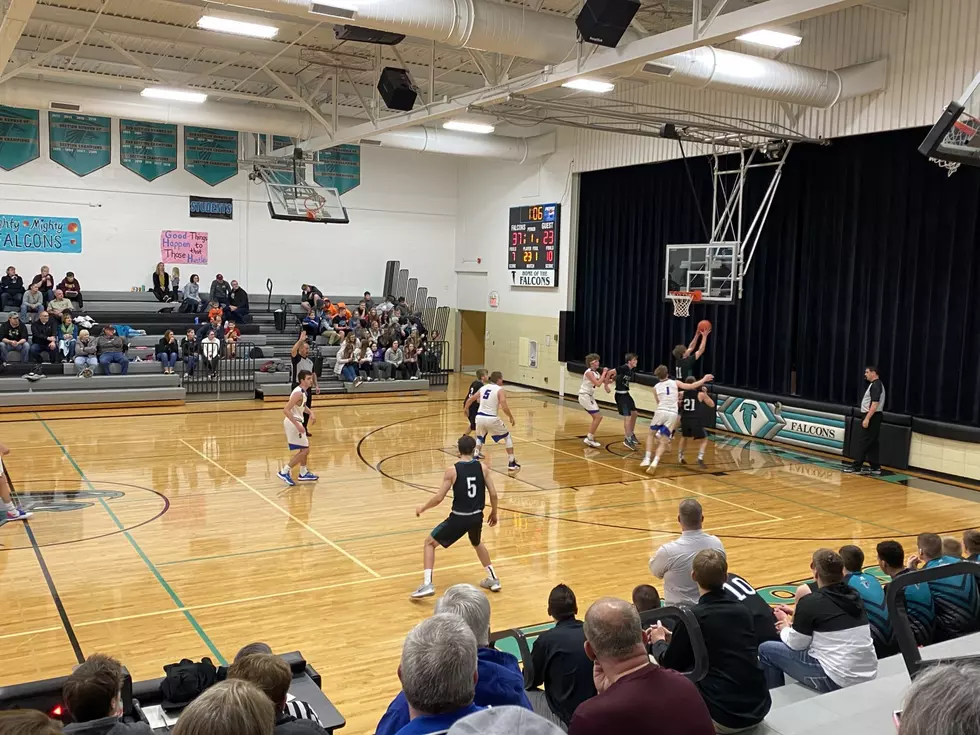 Southland Wins OT Thriller Over Fillmore Central
LL/TSM Roch
The Southland Rebels and the Fillmore Central Falcons were in a tight battle all Friday night long. The back and forth affair ended in a 77-72 overtime win for the Rebels in Preston.
The Falcons controlled much of the first half after coming out with some great shooting and defense. They were able to force Southland to turn the ball over often in the first half, and contributed to the Falcons carrying a 37-28 lead into the half.
Southland stepped up big late in the half, scoring five points in the final minute to get the lead down to nine at the break.
The Rebels were able to come out firing in the second half, with great play from Daniel Boe and Matt Mueller. The Rebels were able to tie the game at 39 with just over 13 minutes to play. From there, the teams battled.
Southland took control late, expanding their lead to five, 58-53 with just over five minutes to go, and held the lead at 68-66 with 15.6 seconds left.
The Rebels looked to inbound the ball, but Fillmore Central's Carson Kiehne was able to get a steal, pass it to Haidyn Gunderson who dropped it in for a tie at 68 with just over 8 seconds to go. The Rebels had multiple chances at the buzzer to win it, but couldn't get one to drop, overtime it was.
Southland rebounded extremely well in the OT session and got some big buckets from Matt Mueller, who hit a three to make it 75-72 with minutes remaining and basically lock the game in favor of the Rebels.
Fillmore Central played really well in the contest, but rebounding was in the Rebels favor. The Falcons got some great scoring from Zach Haugerud, who finished with 25 and Gunderson who finished with 21.
Boe was great for Southland, finishing with 13 points and 13 rebounds. Mueller had 20 and Nicholas Boe finished with 14.
Kingsley Mercantile Game Ball - Daniel Boe (Southland)