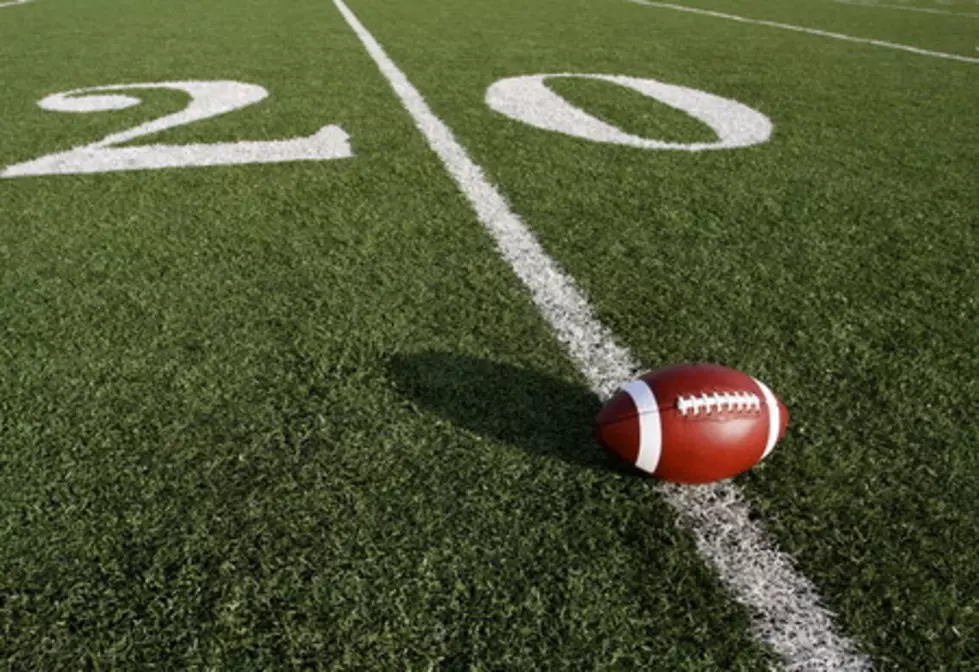 Section 1 Football: Championships Moved To Friday Night
ThinkStock
It is a chance to play one more game.
Wednesday night Minnesota Gov. Tim Walz made the announcement of more restrictions in an effort to combat the spread of the coronavirus. He has termed it "a four-week dial back". The new order kicks in on Friday night at 11:59 p.m., and following Walz's announcement the MSHSL stated in a press release that all section football games and all regular season volleyball games needed to be completed by the end of Friday.
With many Section Championship and Section Semifinals scheduled for Saturday afternoon, changes were made to get the games moved to Friday night. Here is how the new schedule will breakdown for Section 1.
Section 1 9-Man was slated to play their semifinals on Saturday afternoon, but due to the new order, they changed this up. #1 Grand Meadow will now host #2 Lanesboro for the Section Championship, while #4 Spring Grove will travel to #3 LeRoy-Ostrander for a third-place game. Both games will kick-off at 7 p.m. Friday.
103.1 KFIL will broadcast the Lanesboro @ Grand Meadow game Friday night.
Randolph took down Goodhue in the semifinals on Tuesday night, 22-20, they will now travel and take on Blooming Prairie at 7 p.m. on Friday night.
#1 seeded Chatfield will now host #2 Triton in the Section Championship on Friday night after the Cobras came back and defeated Keyon-Wanamingo in Tuesday's semifinal. The kick-off is at 7 p.m.
#2 seeded Plainview-Elgin-Millville scored 22 unanswered points to top #3 Stewartville and #1 Waseca took down #4 Pine Island in the Section Semifinals Tuesday night. PEM will now travel to Waseca Friday night to takes on the Blue Jays for the Section 1AAA Championship.
Section 1AAAA finished their season on Tuesday night with the Section Championship as #1 Kasson-Mantorville beat #2 Byron 7-0. #1 Owatonna beat #2 Mayo in the Section 1AAAAA championship game Tuesday night in a thrilling 30-28 victory.
Winter Sports will also see their start date get pushed back by the Governor's order. Boys Basketball was scheduled to start practice on November 23rd, and Girls Basketball was scheduled to start their practices on December 7th. Wrestling was scheduled to start on November 30th. The MSHSL is expected to have more information on how that will be handled going forward in the coming days.
CHECK IT OUT: The Evolution of Minnesota's Pro Sports Team's Logos