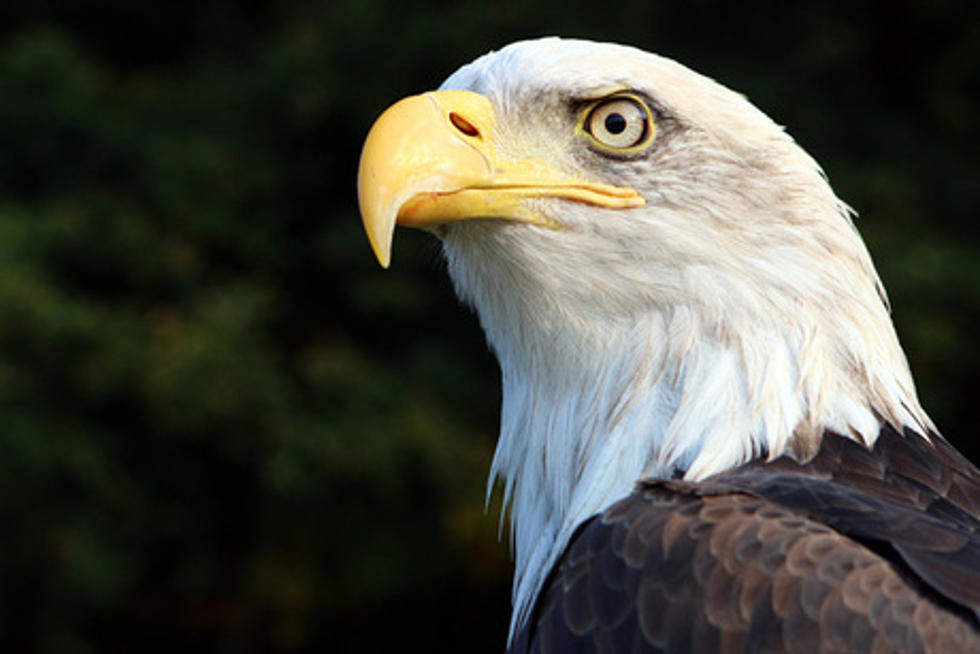 Sad EagleCam Update, Another Eaglet Has Died
Getty Images/iStockphoto
In a news release sent out on the 4th of July the Minnesota Department of Natural Resources reported that E1, a young female eagle that had hatched earlier this year from the EagleCam nest, had died after hitting a power line.
According to the release, "Yesterday [July 3rd] was a sad day.  We regret to inform you that E1 passed away yesterday [July 3rd]. Unfortunately, she flew into a power line and was found dead.   One of our photographers who monitors the nest reported a chick was dead and hanging from a near by power structure.  He reported it to Nongame staff and we contacted Xcel Energy, who immediately responded and had a crew on site to retrieve the chick, which was identified as E1.
No one witnessed the event.  Her wing caught a loop and she was found hanging.  Once Xcel retrieved the remains, Nongame took possession of E1.  It was determined that she was not electrocuted.  It appears she hit the line and likely died on impact  It happened sometime between 8:30 am and 6 pm yesterday, July 3.  Unfortunately, it is not uncommon for eagles to perish by hitting power lines, but it is always sad to witness and report."
Of the 3 eagles hatched earlier this year, only one remains, E2. E3 died as a young chick earlier this year.
The release also states that Minnesota has "a higher percentage of eagle mortality rate due to its healthy population." Power lines, vehicles, and predators are all hazards for eagles and many will encounter dangerous situations, especially when they are nesting so close to urban areas.
The Minnesota EagleCam is possible due to your continued support of the Nongame Wildlife Program. The Minnesota DNR relies on your contributions to make it possible for the DNR to be on call to respond to these emergencies 24/7. If you'd like to donate head here. 
Enter your number to get our free mobile app
KEEP READING: See how animals around the world are responding to COVID-19