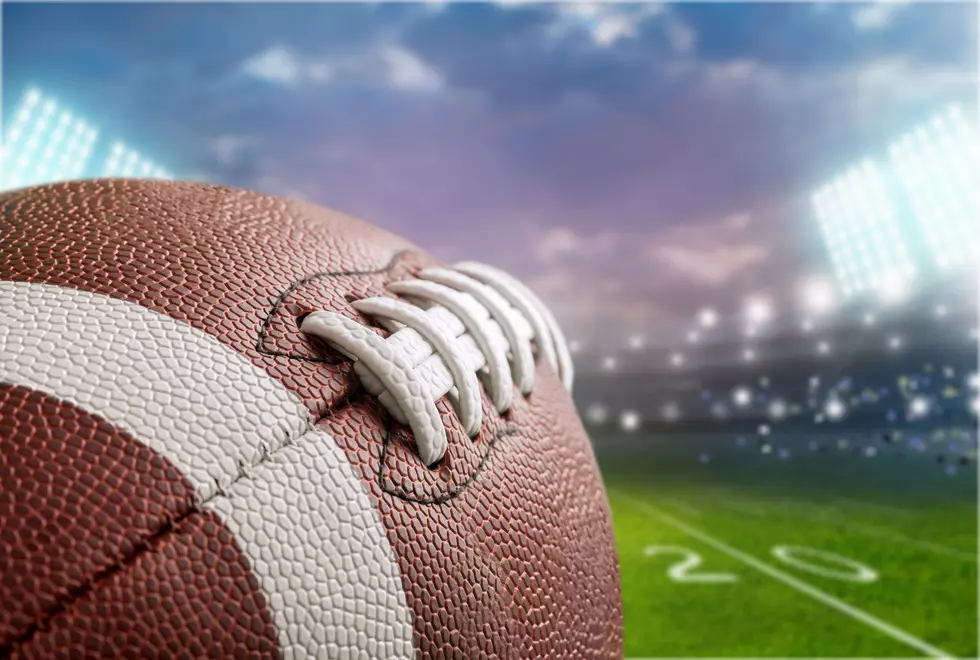 Rushford-Peterson Stands Stall In Win Over Fillmore Central
Getty Images/iStockphoto
The Rushford-Peterson Trojans were able to shut down the Fillmore Central Falcons three times in the red-zone, and had a big day on the ground to get a 32-14 win last night on Fun 104.3.
The Trojans were able to force four Falcons turnovers, as well as capitalize on big plays by running back Triton Meldahl who finished with 230 rushing yards and two scores. Carson Kiehne was great for Fillmore Central, adding over 200 total yards and two scores.
Defensively, Ben Weiser took a pick-six 65 yards to get Rushford-Peterson an 18-7 lead at the half. His big-play helped make it a two-possession game. The Trojans were able to keep the ball moving on the ground to help run the clock in the fourth.
Kiehne had two touchdowns receptions, one for 40 yards and another for 87 for Fillmore Central. The game was much closer then the score indicated, but the Trojans ability to keep the Falcons out of the endzone when it mattered most was the big difference-maker. The Falcons had three trips to the red-zone inside the ten but were unable to put points on the board and that was the story of the game.
The win sent Rushford-Peterson to a 5-2 record, while Fillmore Central fell to 2-5.