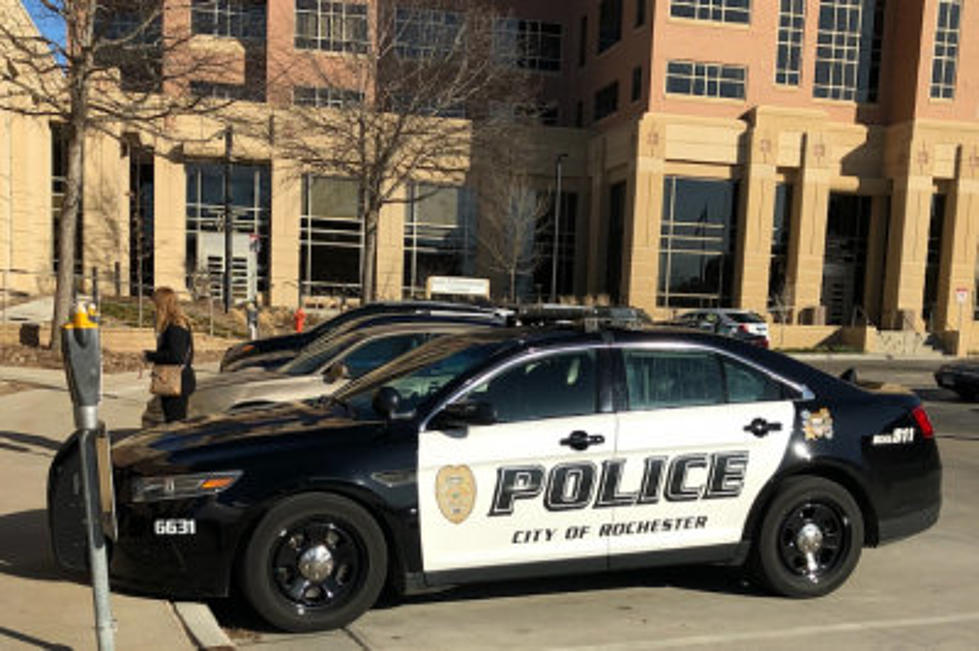 Rochester Officers Responded To Over 1000 Calls Per Week In 2021
Kim David/TSM
Rochester, MN (KROC AM News) - The Rochester Police Dept. has released its activity summary from last year and it shows its officers responded to an average of more than 1000 "calls for service" per week last year.
That was about the same as the previous year but 7500 fewer than in 2019, the year before the pandemic began.
Officers also conducted 5300 traffic stops last year, or an average of 100 per week.
(CLICK TO ENLARGE)
RPD responded to nearly 900 assault reports, higher than the total from the previous two years. There were nearly 200 criminal sexual conduct reports, much higher than in 2020 and 2019.
(CLICK TO ENLARGE)
There was also a large increase in the number of reports involving stolen motor vehicle parts, such as catalytic converters. The total of nearly 200 was twice as high as 2020 and 5 times higher than in 2019.
Other information in the report includes:
Officers responded to 1,564 person-in-crisis calls, which often involve individuals experiencing a mental health emergency.
Officers responded to 93 drug overdoses and administered Narcan, a life-saving medication that can temporarily stop or reverse the effects of a drug overdose, 49 times.
Officers and firefighters used defibrillators to save eight people experiencing sudden cardiac arrest.
Investigators reviewed 660 Adult Protection cases and 1,128 Child Protection cases, up significantly from 2020. Overall, the cases led to 271 citations and 852 criminal complaints.
Like other law enforcement agencies, RPD has seen a large decline in the number of police officer applicants during last five years. The department received 106 applications last year, compared to 285 in 2016 and hired 17 new officers.
The current makeup of the department consists of:
1 Chief
4 Captains
9 Lieutenants
25 Sergeants
108 Sworn Officers (approx.)
75 Support Staff (approx.)
Goosebumps and other bodily reactions, explained