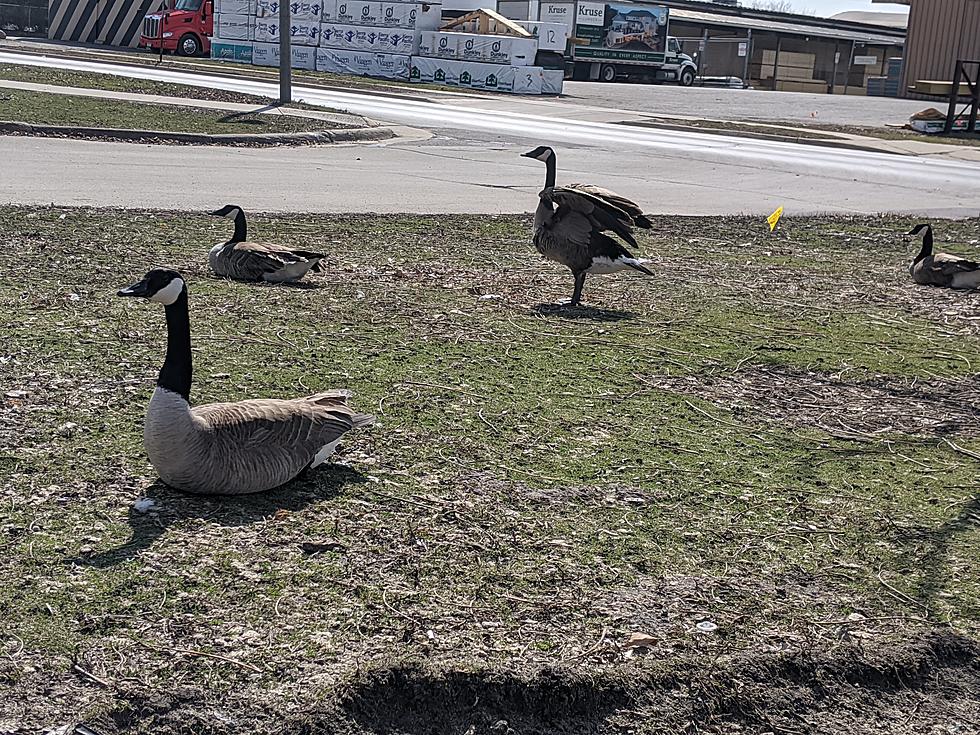 Rochester Park Board Asked To Expand Geese Population Management
Kim David/TSM
Rochester, MN (KROC-AM News) - The Rochester Park Board has been asked to expand geese population management to another city park.
The Park Board has been asked to approve the addition of Quarry Hill Park as a resident goose management site. In February, the City announced it will use a Humane Society approved procedure known as "egg addling" in areas where there is a high concentration of resident geese including at Silver Lake Park, Cascade Lake Park, Soldiers Memorial Field Park and golf course, as well as Foster-Arend Park.
The board will vote on Tuesday to add Quarry Hill Park to that list.
Addling involves treating or replacing eggs to prevent them from hatching. Eggs will be tested to ensure they have not progressed beyond 14 days of the 28-day incubation period. The eggs that are considered too far along will be returned to the nests.
Last year, Rochester volunteers used a method that involves treating the eggs with corn oil, this year the live eggs will be replaced with ceramic eggs. Both methods are approved by Humane Society of the United States, US Fish & Wildlife, and the MN Department of Natural Resources.
The management plan for Rochester recommends humane treatment methods that reduce the growth of the population. The results will be gradual over several years. The overall objectives of the management plan are to reduce conflicts and maintain a wildlife population that can be sustained in the natural habitat provided by the park system.
Volunteers are still being sought for the March-May timeframe. Those interested in volunteering can learn more information here.
Spend a Night at the Most Expensive Airbnb in Rochester, MN
You could have a little staycation and splurge on
Somewhere in the heart of the med city is the most expensive
Airbnb
in
Rochester
,
Minnesota
that will set you back $600 a night. The address is a secret until you book it but from the description on airbnb.com, the place is "located in the epic center of downtown Rochester". This is the first time I've ever seen a "personal concierge" listed in a description.
You can see the full listing here.
Obviously, you've got to see this place before you hit "book", so go ahead and take a glimpse at the photos they have shared on their airbnb.com site.