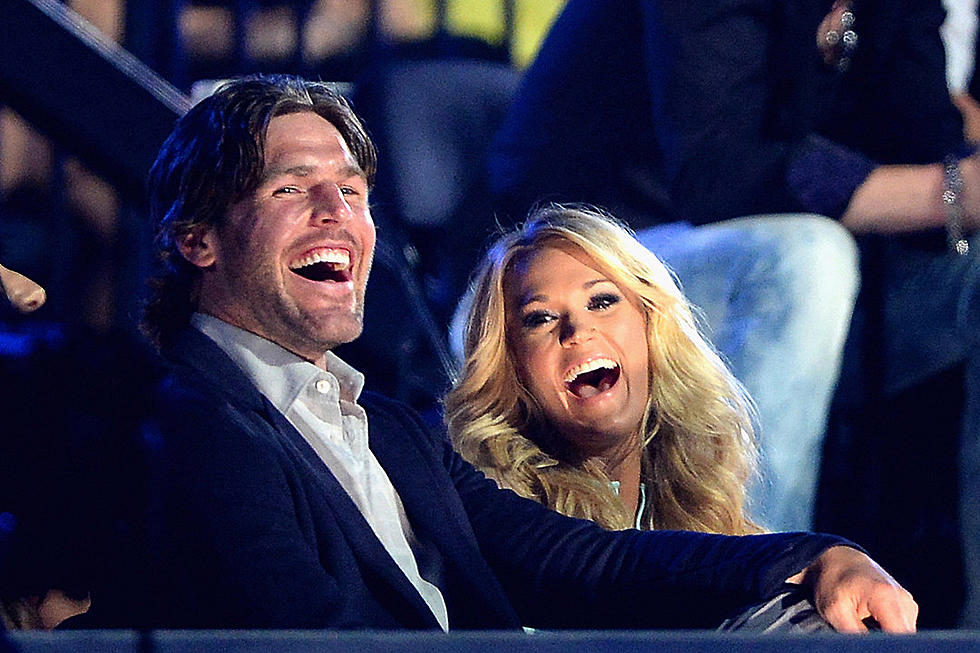 Carrie Underwood Shares Hilarious Video of What It's Like to Be Married to a Country Boy
Jason Merritt, Getty Images
Carrie Underwood's husband, Mike Fisher, is from Canada, but that doesn't mean he's not country to the core. In a hilarious new clip she posted to Instagram, the exasperated singer shows how the wife of a country boy sometimes has to make some special allowances for her man.
Underwood turned to social media on Friday (April 6) to share the short video, which she apparently shot from the passenger seat of their truck. Fisher is turned away from her and faced out the open window as he taunts some stray turkeys with a call.
Underwood is famous for her love of animals, and she shared the video with a degree of boys-will-be-boys resignation, writing, "When your husband slams on the breaks on a backroad to pester some turkeys..."
The superstar added the hashtags #JustGoAlready, #LeaveThePoorBirdsAlone and #MarriedToACountryBoy.
See Carrie Underwood's Best Red Carpet Looks Through the Years
Underwood has been sharing a lot on social media recently. She appears to be getting geared up to get back into the spotlight for the first time since taking a terrible fall at her house in November. She had to get stitches in her face afterward, warning fans that she might look different the next time they saw her. More recently she has shown her face in new photos online, looking just as good as ever.
"Last year, I was so proud to be the Captain's wife and loved being able to contribute to the excitement of the playoffs by coming out to perform the anthem at the first game," Underwood writes in an email to Nashville's Tennessean newspaper. "I had so much fun and wanted to continue to support the team by asking a few of my friends to get in on the action. Like all of the Preds fans, I'm thrilled that Mike is back on the ice and I love that we are able to bring the music and hockey worlds together this way."
Underwood shared a picture of herself back in rehearsals with her band on Friday, sparking speculation that she'll be on hand to perform when the Predators face off in a home game against the Columbus Blue Jackets on Saturday.
Which Country Star Sang the National Anthem Best?
Meet ToC RISER Devin Dawson