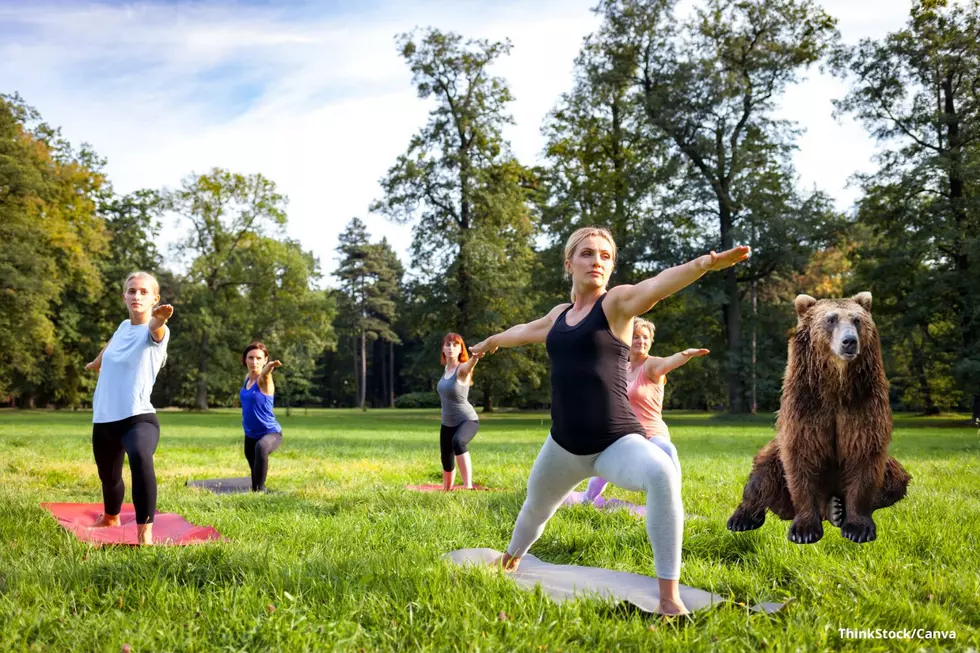 Amazing New Yoga Class in Southeast Minnesota is Near a Bear!
ThinkStock/Canva
If you've never done yoga near a bear or a wolf, have you ever really done yoga in Minnesota?  The correct answer is "no".  But the good news is that you still have a chance to be a true Minnesota yogi because there is a class where you can do just that about 20 minutes from Rochester, Minnesota.
Take a Yoga Class By a Bear About 20 Minutes From Rochester, Minnesota
You've heard of goat yoga but have you ever heard of bear and coyote yoga?  Now you can enjoy it because Yoga In The Zoo is happening Saturday, August 27th at 9:00 am at Oxbow Park and Zollman Zoo!
Sign up for Yoga in the Zoo! This fun, animal themed program will take place inside the zoo before it opens! Enjoy watching the bear, coyote, and wolf as you do yoga - they may even join in with their own downward dog poses!
Share this story with your friends and make it a fun morning at the zoo!  It only costs $10 and if you don't have a yoga mat, just bring a large towel or blanket.
What gym in Rochester, Minnesota is your favorite?
Rochester has quite the variety of gyms and workout areas but I'm wondering, which one is your favorite?  Do you love the hardcore workouts?  The quieter, calmer classes like yoga?  Or do you have a favorite pick because all of your friends are there?  I'd love to hear your favorite gym as well as why you love it so much.  Let me know below or over at my Facebook page - Jessica On The Radio. 
20 of the Worst Jobs to Have in the Summer Heat
We've had quite the heat wave this summer throughout the United States. But what would be the worst job to have in Minnesota, Iowa, Illinois, Wisconsin, or anywhere that is feeling temperatures higher than 90 degrees and that hot, sticky humidity? We took a poll on social media and below are the top answers for the worst jobs to have in extreme heat.