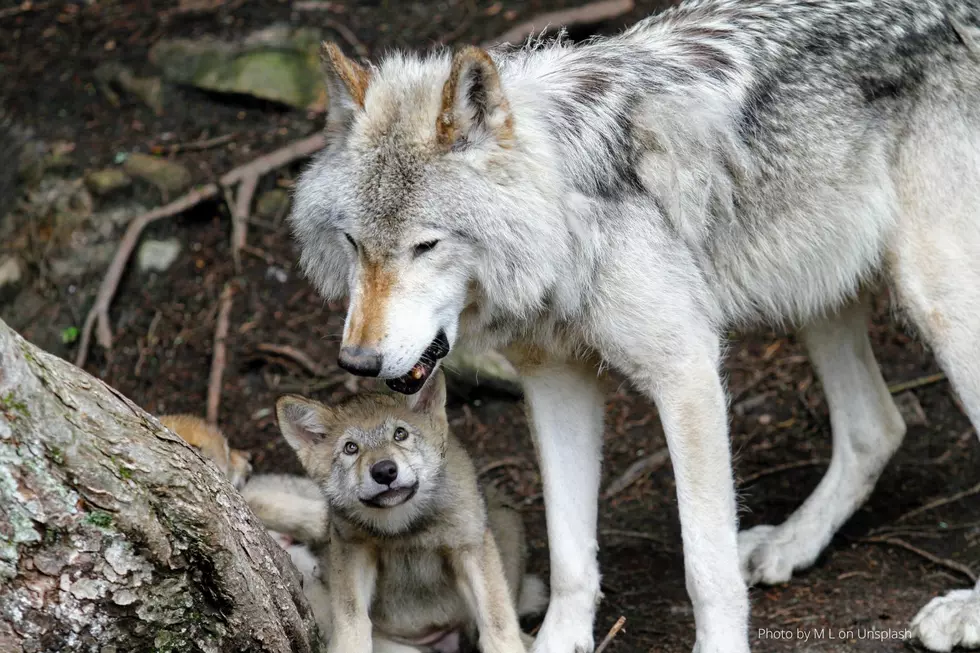 Adorable Baby Wolves Spotted Just 20 Minutes From Rochester
Photo by M L on Unsplash
A secret has been kept in Southeast Minnesota but it is now out!  Oxbow Park and Zollman Zoo in Byron, Minnesota have a few new babies.  Here's the even better news - they are ready to meet you!
Adorable Baby Wolves Spotted Just 20 Minutes From Rochester, Minnesota
I know a bunch of people that love seeing baby animals and if you'd love to see some adorable baby wolves, there are two brand new wolf pups ready to meet you about 20 minutes from Rochester, Minnesota.
Oxbow Park and Zollman Zoo are proud to announce that they have two new wolf pups!  Back in April, the zoo shared the sad news that one of its wolves had passed away, leaving just one wolf at the zoo. 
But now we have some happy news!
⭐️ MEET the new WOLF PUPS ⭐️
These siblings, the newest residents at Oxbow Park and Zollman Zoo are 16 weeks old. They love playing and napping! Our non-profit was proud to work with park staff to sponsor these pups after the loss of the older male wolf earlier this year.
Come to the zoo on Saturday Aug. 13th at 11:00am or 2:00pm to learn about them from park naturalists. - Oxbow Park and Zollman Zoo/Friends of Oxbow Facebook Page

 
Where is Oxbow Park and Zollman Zoo?
If you are looking for a fun adventure in Southeast Minnesota, take a drive and go enjoy the animals, trails, and outdoor classroom at Oxbow Park and Zollman Zoo.  Your kids will absolutely love it and you'll be amazed at how close you can actually get to the animals.  Here's a few details to know for your adventure:
20 of the Worst Jobs to Have in the Summer Heat
We've had quite the heat wave this summer throughout the United States. But what would be the worst job to have in Minnesota, Iowa, Illinois, Wisconsin, or anywhere that is feeling temperatures higher than 90 degrees and that hot, sticky humidity? We took a poll on social media and below are the top answers for the worst jobs to have in extreme heat.