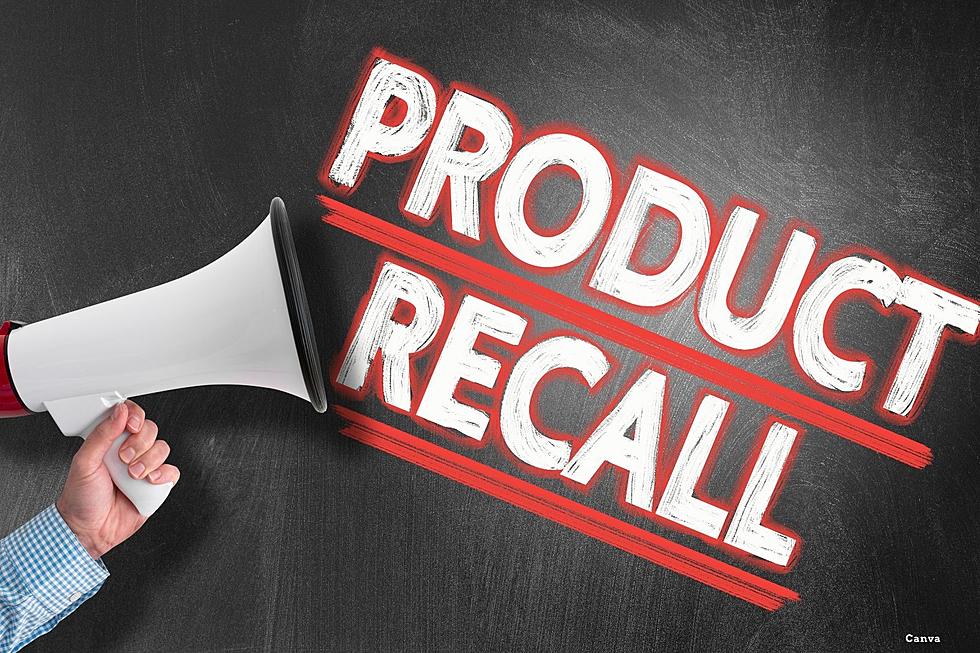 150,000+ GE Appliances Sold in Minnesota Recalled Due to People Falling
Canva
Over 150,000 appliances were recalled in Minnesota, Iowa, Wisconsin, Illinois, and throughout the United States due to a risk of falling.  No, not the appliances falling.  The people using the appliance could fall while trying to open the freezer door due to the handle falling off.  In fact, 37 people have reported injuries. These appliances were sold online and at Lowe's, Home Depot, Best Buy, and other stores where GE appliances are sold.
Over 150,000 GE Refrigerators were recalled in Minnesota, Iowa, Illinois, and Wisconsin due to the risk of the consumer falling while using the product.
According to Consumer Product Safety Commission, six models of GE-brand French Door Refrigerators were recalled on April 14th, 2022 due to a fall risk for the consumer.  71 reports have been made that the freezer handle can detach when the freezer drawer is opened.  37 injuries were also reported when using this product and three of those ended up being serious fall injuries.
Models that are part of the recall:   GFE26JYMKFFS, GFE26JYMNFFS
GNE27EYMKFFS, GNE27EYMNFFS, GNE27JYMKFFS, and GNE27JYMNFFS.
Serial Numbers that are part of the recall begin with the following: DR, FR, GR, HR, LR, MR, RR, SR, TR, VR, ZR, AS, DS, FS, GS, HS, LS, MS.
You can find the brand name, model, and serial number printed on a label on the inside of the refrigerator. 
Details about the products in the GE refrigerator recall
You can read the entire recall on the Consumer Product Safety Commission website here but below are a few of the important details which will help you know if your refrigerator is impacted:
The refrigerators are 36 inches wide.
These products were priced between $1,900 and $2,500.
These were sold online, at Lowe's, Best Buy, Home Depot, and other stores where GE appliances are sold.
Recalled products were available to purchase between February 2020 through January 2022.
Total number of products recalled is about 155,000 in the United States.  There are approximately another 2,300 products recalled that were sold in Canada.
For more information on this recall, contact GE Appliances toll-free at 888-345-4671 from 8 a.m. to 5 p.m. ET Monday through Friday, online at www.geappliances.com and click on "Recall Information" at the bottom of the page.
12 Items That Are Experiencing Shortages in 2022
As you are creating your online grocery order or shopping at the grocery store, you may have already noticed that we are seeing store shelves that aren't quite as full. Minnesota, Iowa, Wisconsin, Illinois shoppers are experiencing these shortages as they are out shopping but it has also been noticeable throughout the entire country. According to USAToday.com, the following items could be sparse on store shelves due to a large variety of reasons including some of the following: COVID, global supply chain disruptions, and weather-related events.