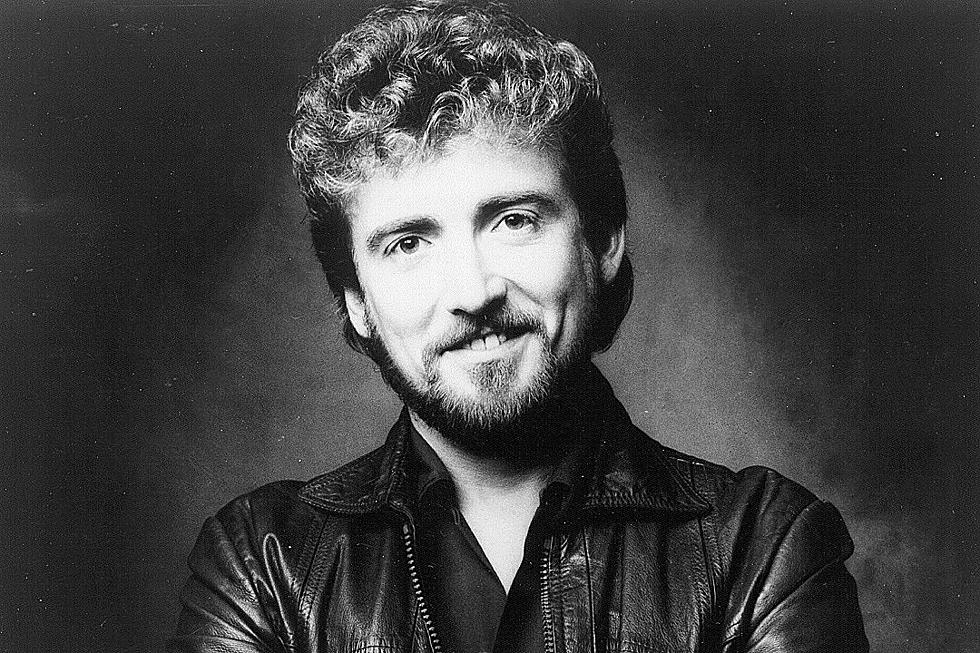 Top 5 Keith Whitley Music Videos
Michael Ochs Archives / Getty Images
Many country music fans remember Keith Whitley as a generational talent. Alongside contemporaries like Randy Travis and George Strait, the Kentucky native was poised to lead the genre into the 90s and remain at its forefront for a lifetime. That was until his own life was cut short at just 34 years old in 1989.
In 2022, Whitley's music has experienced the kind of unexplained resurgence that only TikTok can be responsible for. His song "Miami, My Amy" found new life via the social media app. It was a wonderful surprise, as few voices have ever been more worthy of finding new life.
Still, this unexpected resurgence is a phenomenon that would be difficult to explain to anyone who purchased his full-length debut LP, L.A. to Miami, in 1985. "Miami, My Amy," written by Dean Dillon, Hank Cochran and Royce Porter, was the lead track on Whitley's first album. The song became the second single from L.A. to Miami and peaked at No. 14 on the Billboard charts, positioning him for success prior to the release of his breakout 1988 album Don't Close Your Eyes.
Although "Miami, My Amy" found success on the country charts, it didn't have a music video. Whitley was a bit of a pioneer when it came to making videos in country music, and what could have been after that viral success will forever be a mystery unsolved.
He released just three full studio albums before his death, but he left us with some of country's most powerful songs. Here are The Boot's picks for Keith Whitley's 5 best music videos.
5

"When You Say Nothing at All"

Written by Paul Overstreet and Don Schlitz, "When You Say Nothing at All" became one of Whitley's signature hits. Alison Krauss' version of the song made it to the top of the charts again nearly a decade later.

Whitley's music video is simple, and shows him alone in a room with a guitar and a motorcycle. When the song is this much of a classic, there's no reason to distract from what's already doing the work.

4

"I'm No Stranger to the Rain"

Released in 1988, "I'm No Stranger to the Rain" was arguably Whitley's second most successful single. The music video features Whitley and his band performing at a small café. Much like "When You Say Nothing at All," it's a pretty simple concept, but nothing more was needed to complement a track so big.

3

She's still hung up on an ex, and he's sure that she'll be able to move on if she'd only look at him instead of allowing her mind to drift to the past. It's kind of a sad fate for our narrator, who is so determined to be with this woman that he simply begs her to keep her focused on him. Maybe then he would knows that she isn't thinking about the former flame. In the music video, they stick with a literal interpretation of the lyrics, urging viewers to wait and see if his persistence ever pays off.

2

Whitley's videos went beyond just lyrical interpretations, instead supplying full cinematic narratives. The music video for "Brotherly Love" presents the story of two brothers who have grown older and closer. It begins with a flashback to the pair stealing one another's bikes as adolescents before fast forwarding to the elder's wedding vows. As the two hug afterward, they spot a couple of bikes parked nearby and take a trip down memory lane together. Delightfully and nostalgically cheesy, this video is a Mentos pop away from being one of the most memorable ad campaigns of the 90s.

1

The theme of "Homecoming '63" works beautifully as a music video in 1986. In the music video, a married couple return to their hometown and sneak into the gymnasium where they went to the Homecoming dance together all those years ago. As the door opens, color shifts to black and white and Whitley is leading the band onstage sharing the tale. It's an extremely Back to the Future moment, a film that had been released just one year prior to the music video.