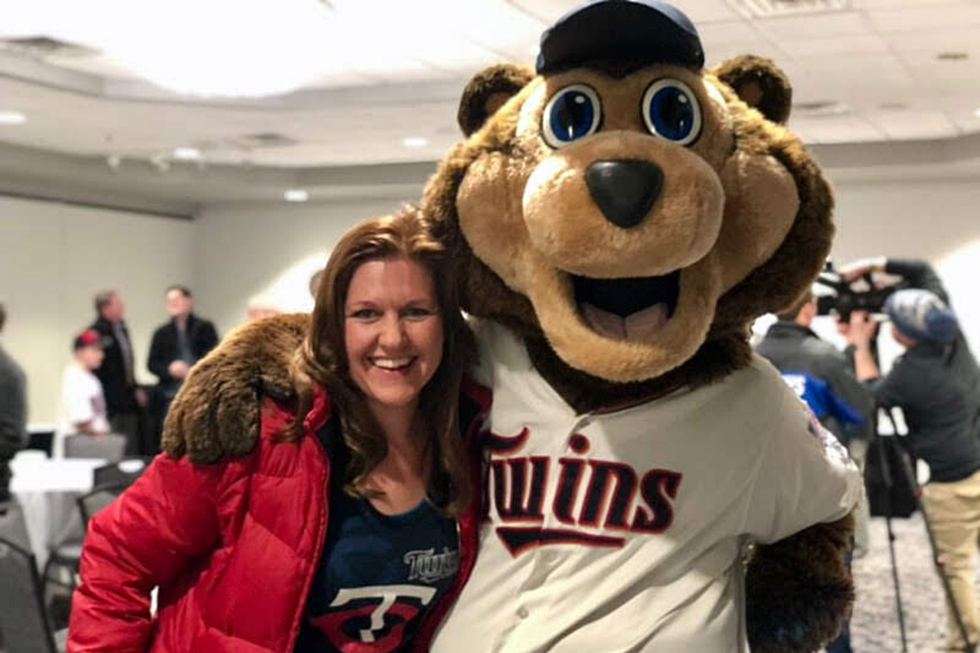 Your Child Can Get a Letter from T.C. Bear with the Minnesota Twins
Jessica Williams and T.C. Bear - credit Aaron Galloway
I know I'm an adult, but I'll say it, I am T.C. Bears' biggest fan.  He is my favorite mascot ever and I love him.  Because baseball is on hold due to Covid-19, he is doing something special for all the kiddos who love him.
T.C. Bear loves getting to meet and know all of the kids who visit Target Field and throughout Twins Territory and to keep that love going strong, he wants YOU to send him a letter or a drawing and then T.C. Bear will send you a letter back.
Here's how to send T.C. Bear a letter:
Send T.C. Bear a letter or a drawing to kids@twinsbaseball.com or mail directly to T.C. – Target Field, 1 Twins Way, Minneapolis, MN 55403.
Please include the name of child and return address with the letter or drawing so T.C. knows who to write back to!
MORE: See 30 toys that every '90s kid wanted