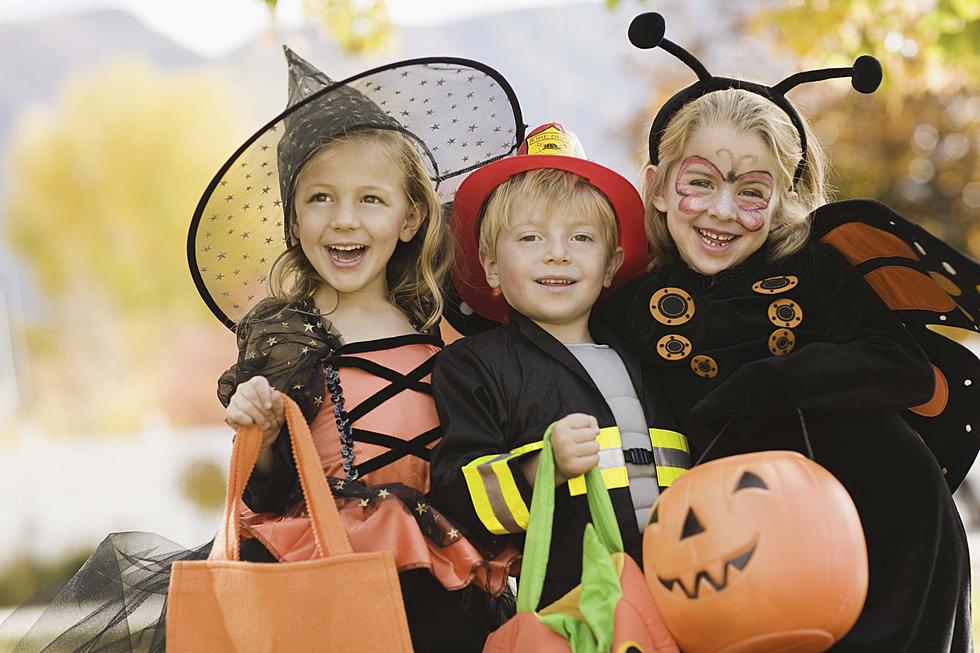 Here Are The Best Neighborhoods For Trick-or-Treating In Rochester, MN
Jupiterimages ThinkStock
If you are wondering where to go trick-or-treating this Halloween, check out the list below of the best neighborhoods in Rochester, Minnesota that have proven to have the best displays or candy stashes for your kids.  
And yes, I am all about driving to other neighborhoods for a fun experience with your kids!  I've done it, mostly because a neighbor that had their light on jumped over their couch and hid when my kids rang their doorbell.  It's tough to make a crying mummy child happy after that experience.  If you need to go to another neighborhood, do it!  And if you are judging someone for it, you need to stop.
Best Neighborhoods in Rochester, Minnesota for Trick-or-Treating
If you are looking for a great neighborhood for trick-or-treating in Rochester, Minnesota, just check out these streets and neighborhoods for a fun Halloween!
Gallery Credit: Jessica On The Radio
What amazing neighborhood or house should be added to this trick-or-treating list?
What's your favorite spot for trick-or-treating in Rochester?  I know there are a ton of great neighborhoods in our community and displays that have gone all out.  If your favorite place is missing from the list, please let me know over on
my Facebook page - Jessica On The Radio
- and I'll work on getting it added.
Would you rather eat candy corn or candy pumpkins?
I know chocolate is a top pick for most of us (well, at least for me) but if you only had candy corn and candy pumpkins to pick from, which one are you popping in your mouth?  Let me know over on my Facebook page - Jessica On The Radio.
Maybe this is a better question because there seems to be a debate.  Here it goes - how do you eat the candy corn?  I know a few people at my house who love to bite off each color, one little bit at a time.  Then there are others who just pop the entire thing in their mouth at once.  I'm not sure what you do but here's what I know, just enjoy it.  (And both the pumpkins and candy corn taste exactly the same, btw.)
The Top 10 Most Popular Types of Halloween Candy in America
America's favorite types of Halloween candy range from candy corn to M&Ms. Here are America's favorite kinds of Halloween candy, starting with number 10 working our way to the number one most popular type of Halloween candy.
Gallery Credit: Alicia Selin