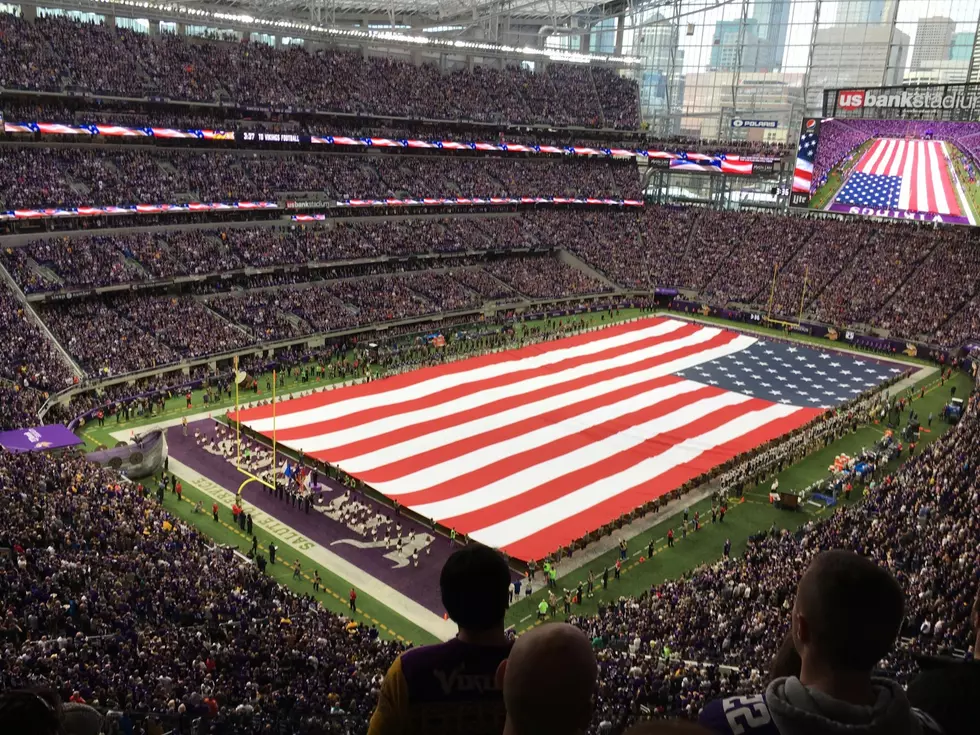 Vikings Games Are A Must Do For Any Sports Fan (Photos)
TSM Roch/LL - The National Anthem is always amazing!
Have you ever been to U.S Bank Stadium? Have you ever checked out a Minnesota Vikings game regardless of location? I highly recommend it!
The Vikings are having a fantastic season, and I have been lucky enough to attend U.S Bank Stadium a couple times the past two years, and I have to say there really is not an experience like it. It all starts with the atmosphere at the game, as the team does a great job of getting the fans engaged in the game.
As the teams are being introduced, fire shoots out of a dragon-like-ship, which is amazing. The jumbo-trons are easy to see, and have great content to keep the fans entertained during slow points of the game.
Oh yeah, you can't forget that the Vikings are 8-2 on the season, and every time the Vikings score, the stadiums rings of Prince's "Let's Go Crazy". Yeah, it is pretty amazing.
If you are a Vikings fan, attending U.S Bank Stadium is a must do. Even if it is not during a Vikings game, and you just check it out during the Prep Bowl Championships this coming Friday, you have to do it!
I took my girlfriend to the game against the Los Angeles Rams, and I would do it again in a heartbeat, we both has an absolute blast!