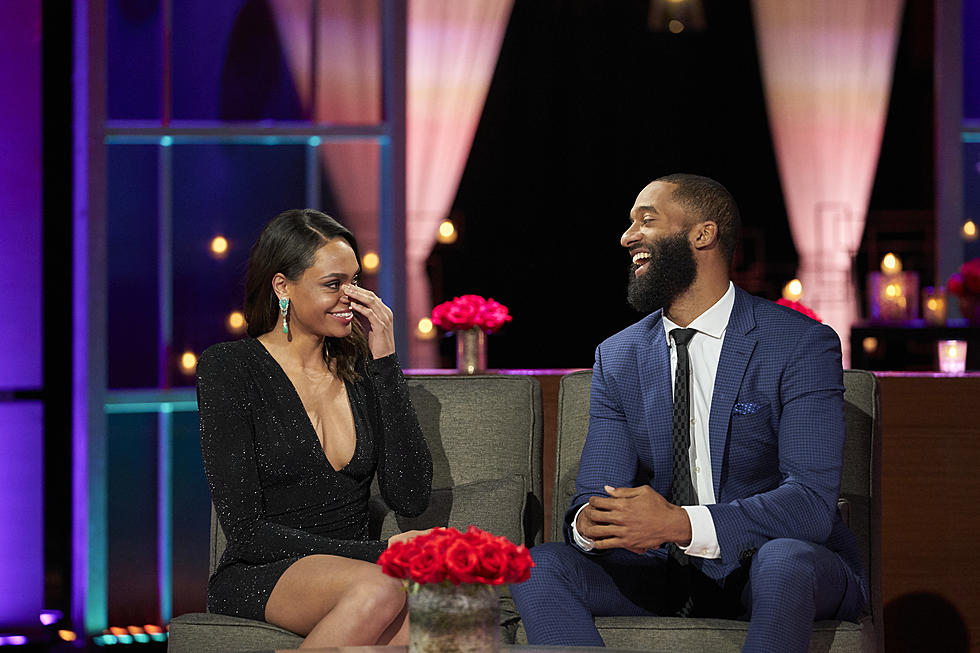 New Minnesotan Bachelorette Spotted At St. Paul Saints Game
Courtesy of ABC
It looks like Michelle Young is doing all the Minnesota things before heading to film her new season of The Bachelorette!
The soon-to-be-lead of the show was spotted hanging out at a St. Paul Saints game Thursday (July 1st). The team shared a photo of her at the game - and feeding a pig - on their Instagram feed.
Of course, no photo with the future "Bachelorette" is complete without making a joke about the show in the caption. The team said the cute pig was "here for the right reasons" which is a commonly used phrase on the show.
I am not quite sure why she was bottle feeding a pig but I do know that the photo is adorable. Plus, both Michelle and the pig are sporting jerseys, which is the best thing ever.
You can see the cute photo below, courtesy of the St. Paul Saints on Instagram. By the way, the pig's name is Space Ham.
So cute! Like I said, it looks like Michelle is planning on doing all the Minnesota things before she sets off to film her season of the show later this year. We don't have an exact premiere date but we do know it will be sometime this fall.
Back in March of this year, Michelle was named one of two new leads for the show. This broke the tradition of naming just one lead for a new season. Therefore, a fellow contestant from Michelle's season and Michelle herself were named the leads.
This worked out well because Michelle is a teacher from Edina and wanted to finish out her school year before leaving to film the show again. That is why she hasn't started filming yet and why her season hasn't aired just yet.
After the news was announced, she shared her excitement on social media, thanking everyone for their support throughout the season.
Sadly, Michelle made it to the final two on the last season of The Bachelor. Matt James let her go before the final rose ceremony, ultimately choosing someone else over Michelle. I would say she is going to be just fine!
Some people think her season will be the last so you better watch. Plus, she is from Minnesota so you know she will represent us well.
16 Questions To Avoid Asking A Minnesotan
Ever meet a Minnesotan? Make sure you avoid asking these questions about lakes, cows and the way we talk.
11 Traits All Minnesotans Have