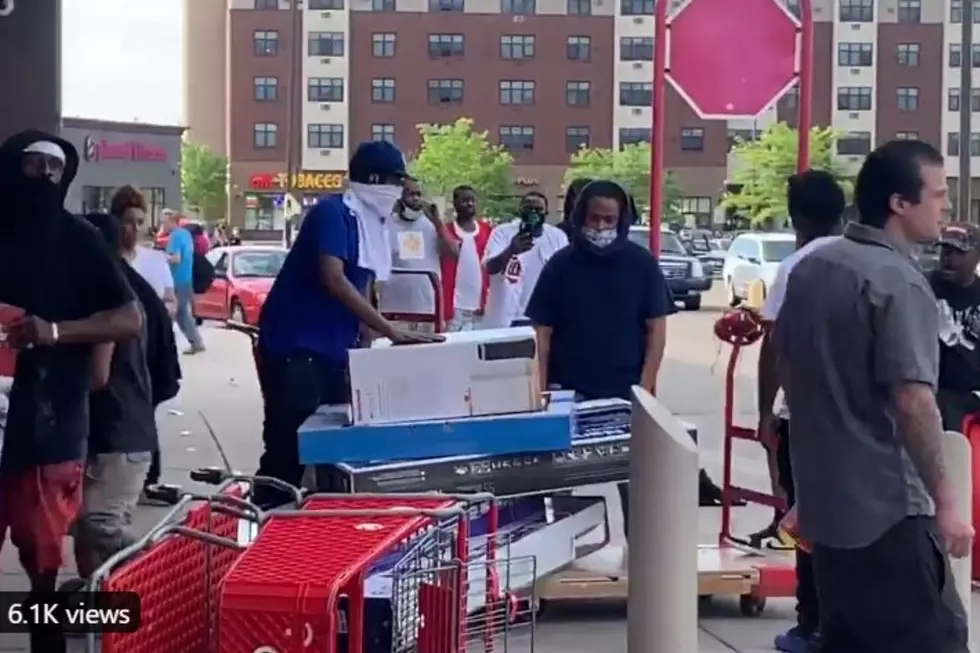 Videos Surface of a Minneapolis Target Being Looted During Riots
Karen Scullin via Twitter
I couldn't believe my eyes as I scrolled through Twitter on Wednesday, May 27th. As protestors smashed windows at the 3rd Precinct of the Minneapolis Police Department, a Target nearby was being looted.
I honestly scrolled past it when I first saw a video in my feed because I thought "this can't possibly be happening in Minnesota".
People were funneling clothes, TV's, electronics. household supplies and more out of a broken window of the building at first, and then they switched to just using the main entrance.
There are no words, I am just completely speechless as to what is happening in Minneapolis this week. I know we are all sick of hearing that "we are living in uncertain and unprecedented times", but it's the truth.
Here are some of the videos I saw that were shared by Karen Scullin, a reporter for FOX 9:
What's crazy is that I was at Target in St. Cloud this afternoon and saw a shirt that said "Target is my happy place" and it made me smile. Target is a happy place so so many Minnesotans, I can't imagine being there picking up groceries and other essentials and it being looted as I tried to shop.
It breaks my heart to see this happening in our state. There has been so much bad lately. Going forward, I can only hope that people look within themselves and choose to make kind and compassionate decisions that help others instead of causing more hurt.
Enter your number to get our free mobile app
My Dad's Sad (or Ingenius) COVID Shopping Story