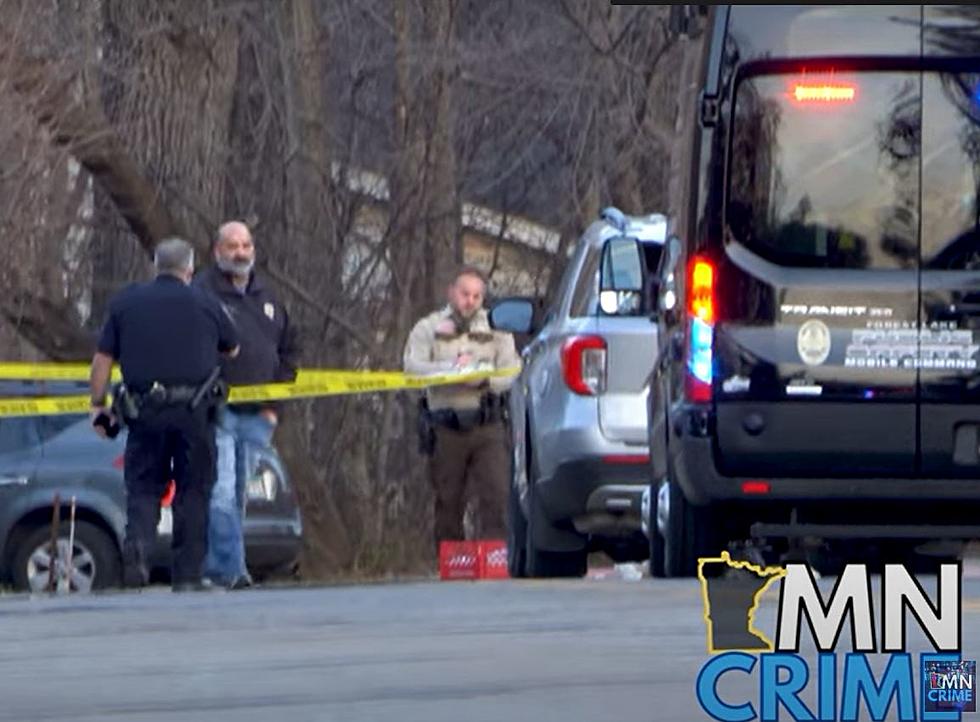 Standoff Ends With Officer Involved Shooting in Forest Lake
photo credit: MN Crime (Twitter)
Forest Lake, MN (KROC-AM News) - Agents from the Minnesota Bureau of Criminal Apprehension were dispatched to Forest Lake Sunday afternoon after a criminal suspect was wounded in an officer-involved shooting incident.
Forest Lake Police Captain Greg Weiss read a statement during a news conference this afternoon that indicated officers responded around 1:30 PM to a 911 call from a person reporting that a 47-year-old man with a gun had come to the caller's home despite having an active order of protection against him. The caller stated the man was making threatening statements that included threats against police.
The responding officers located the man in a vehicle and attempted to pull him over, but he sped away. Captain Weiss says the pursuing officers eventually performed a so-called "PIT" maneuver to end the chase. The statement then said, "the man presented a threat to officers, and shots were fired."
Captain Weiss says the officers at the scene immediately rendered first aid to the man, who was airlifted to a hospital for treatment. Officials have not released information about his wounds or his medical condition, but there were reports from the scene describing him as critical.
Rochester's Most Annoying Intersections
We travel on them nearly every day, and they cause a lot of stress... because these are the Most Annoying Intersections in Rochester!