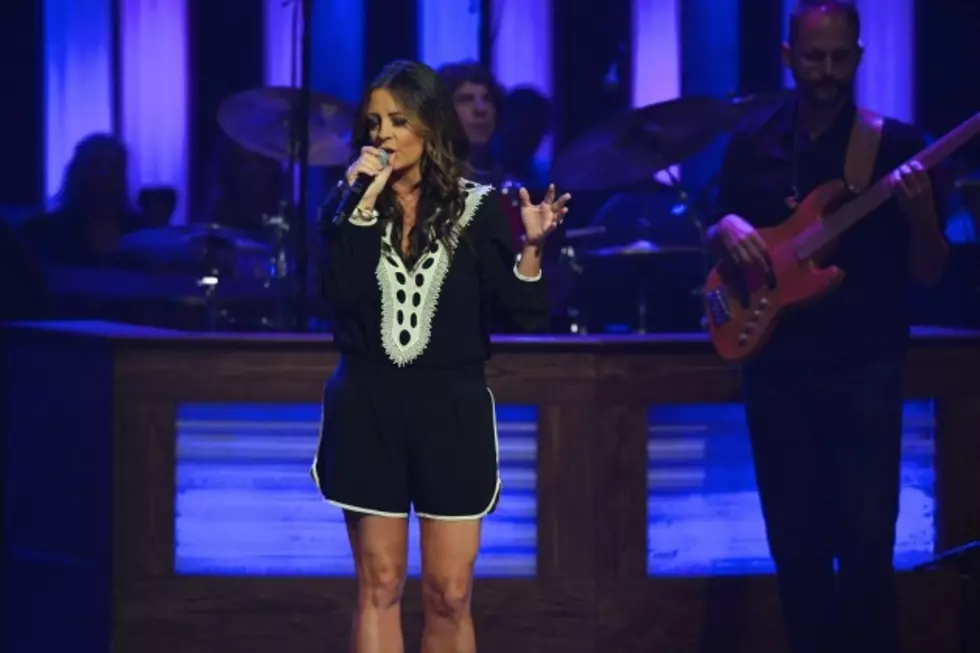 25 Years Ago: Sara Evans Makes Her Grand Ole Opry Debut
Jason Davis, Getty Images
Twenty-five years ago today (March 7, 1998) was a life-changing day for Sara Evans. It was on that date that the singer made her debut at the Grand Ole Opry.
Evans was working on her sophomore album, No Place That Far, when she made her first Opry appearance. The then-27-year-old sang the Hank Williams classic "Your Cheatin' Heart" for her first performance on the historic stage.
Evans first visited the Grand Ole Opry when she was only 11 years old, after hearing her grandfather tell stories of the stars who graced the hallowed stage. The trip fostered her dream of succeeding in country music, which she quickly realized was the only thing she wanted to do after high school.
"I skipped college and had no other aspirations but to sing," Evans says. "So I came here with my older brother, started waiting tables at the Holiday Inn on Briley Parkway and tried to meet whomever I could."
Clearly, Evans' plan worked. To date, she has released nine studio albums (including, most recently, 2017's Words) and notched 18 Top 40 singles.
"I love [the recording] process," Evans tells The Boot. "It's so much fun. I love being in the studio. I love just the whole creative aspect of knowing what the song is when you're going in, but you really have no idea how it's going to turn out in the end. It's great."
The year 1998 was a big one for Evans: The title track of her upcoming album, "No Place That Far," which included guest vocals by Vince Gill, was released in September; the song became her first No. 1 hit and also earned her an ACM Awards nomination, for Vocal Event of the Year.
This story was originally written by Gayle Thompson, and revised by Annie Zaleski.
Martina McBride's Best Live Shots [PICTURES]
Take a look these snapshots from some of
Martina McBride
's most show-stopping performances.