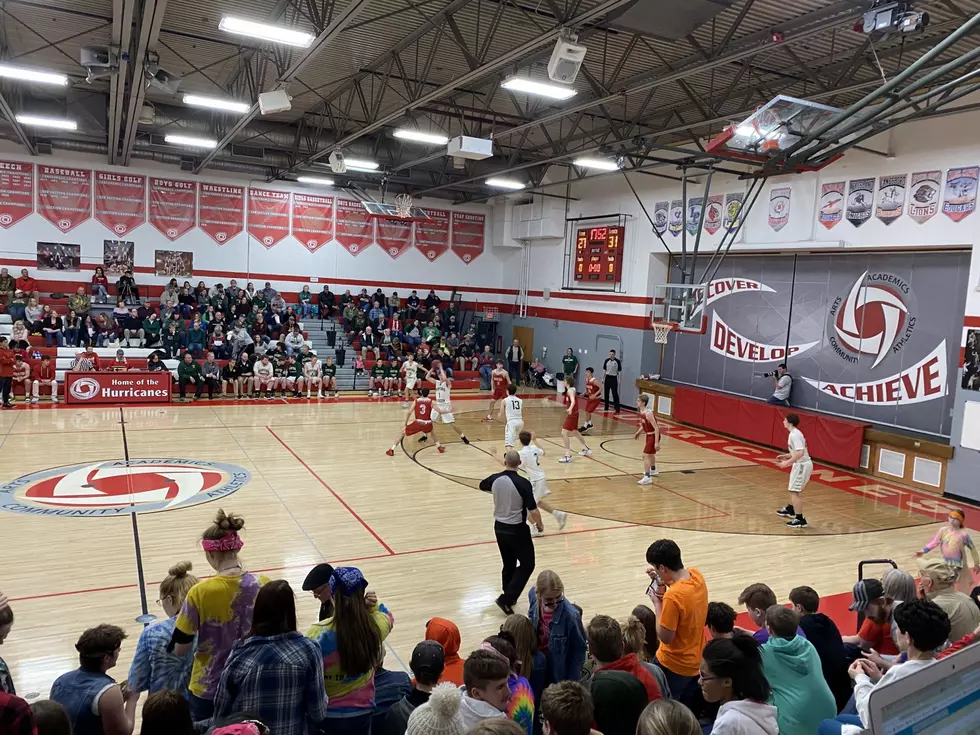 Rushford-Peterson Holds Off Houston In Section 1A Showdown
LL/TSM Roch
A fast start from Rushford-Peterson, a hard push from Houston, made for a great battle Monday night in Houston as the Rushford-Peterson Trojans held on to a 56-48 win over Houston.
The Trojans jumped out to an 11-2 lead in the first half behind some early scoring from Justin Ruberg. The Sophomore worked well in the post and helped the Trojans take the early lead.
Houston was not going down without a fight. After a timeout, the Hurricanes really settled in and cut lead down to 16-9,  but a quick 5-0 burst for R-P made it 21-9.
Houston continued to knock down shots and got some timely 3's from Caiden Danielson to make it 29-27 with 50 seconds to go in the first half. Luke O'Hare hit a jumper with two seconds left in the half that made it 31-27 at the break.
Rushford-Peterson wasn't forcing anything in the second half, they moved the ball around the perimeter against the Hurricanes 1-3-1 zone, and waited for their opportunity to strike and eventually pushing their lead to 41-34.
The Hurricanes responded again. With just 3:25 to go in the game, the Hurricanes cut the lead down to 45-41, but O'Hare came up clutch again, fighting through contact to complete a tough shot and draw the foul to earned a 3-point play and make the lead 7 again, 48-41.
Rushford-Peterson then finished the game out at the free-throw line to secure the 56-48 win.
Mikkel Schutte had 25 for Houston and four blocked shots. The senior moved the basketball well and fought through some tough defense on the inside to score a majority of his points. Alex Van Gundy added 12 for Houston.
O'Hare led the Trojans with 19, while Ruberg added 18 and Malachi Bunke added 10.
The Hurricanes fell to 13-9 with the loss, while Rushford-Peterson improved to 10-10.
Kingsley Mercantile Game Ball - Luke O'Hare (Rushford-Peterson)
Enter your number to get our free mobile app