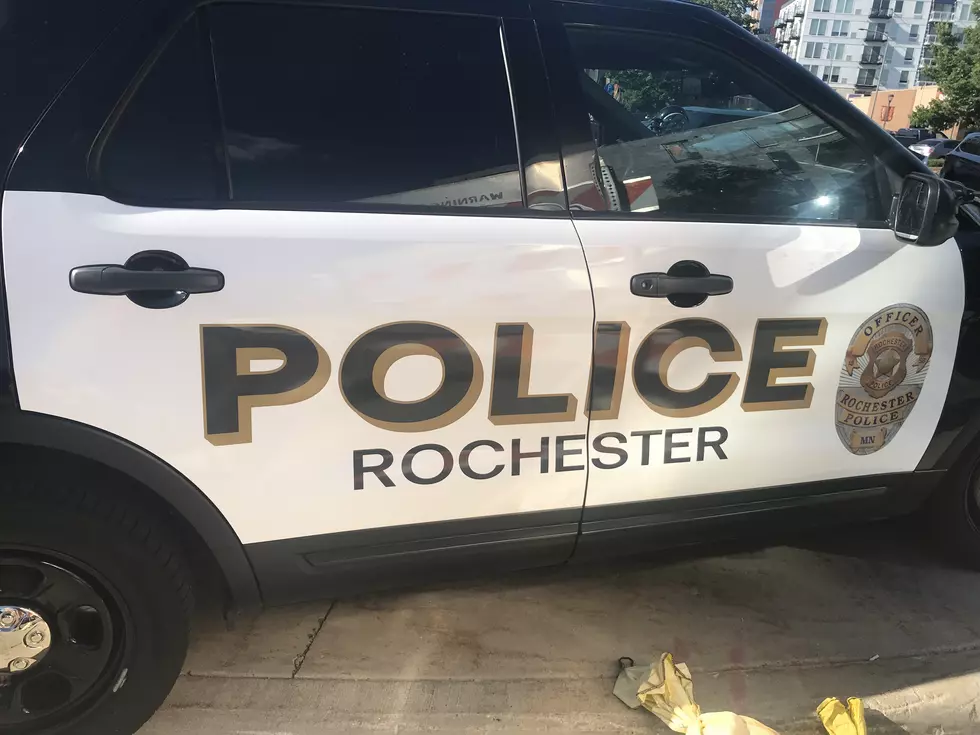 Rochester Man Accused of Violating Probation Arrested for Fleeing
TJ Leverentz/TSM
Rochester, MN (KROC-AM News)- Rochester Police say a man scheduled to appear in court for a probation violation was arrested after attempting to flee police early Thursday morning. 
27-year-old Cody Ambrose of Rochester is being referred to the Olmsted County Attorney on charges of fifth-degree drug possession and fleeing an officer on foot. Police Captain Casey Moilanen says an officer spotted Ambrose riding the back seat of a vehicle at the Quality Inn and Suites Hotel in the 5700 block of Brandel Rd. Northwest around 12:40 a.m. The officer, aware of an active arrest warrant against Ambrose, pulled the vehicle over. 
Moilanen says Ambrose used a vehicle door to block the officer from arresting him and took off on foot. He said the officer fell during the foot pursuit but eventually apprehended Ambrose by taking him down to the ground. 
Police say Ambrose had a backpack on him that contained 5.19 grams of suspected methamphetamine and two suspected M-30 pills authorities say are often laced with fentanyl. Ambrose and the officer both received medical attention following the foot pursuit and neither were seriously injured, according to Moilanen. 
Court records indicate Ambrose was due in court Thursday morning for violating his probation sentence related to four cases. Ambrose has prior convictions of fleeing a police officer in a motor vehicle, second-degree burglary, financial card fraud, DWI and felony drug possession. He is currently being held in the Olmsted County Adult Detention Center. 
CAN YOU IDENTIFY? Rochester Locations From Above