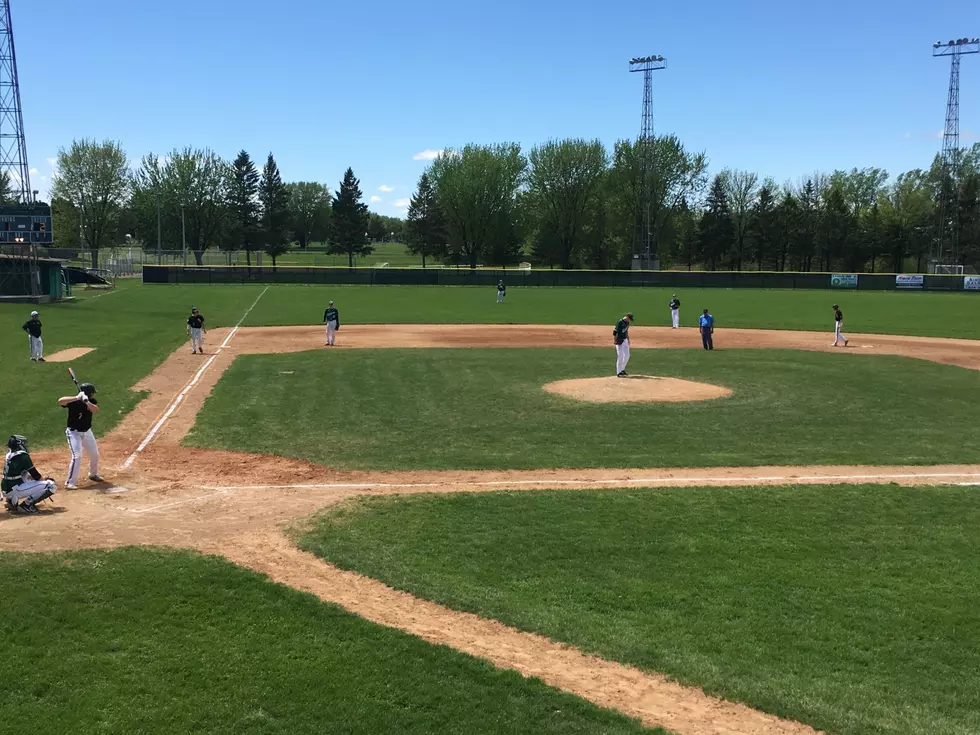 PEM Storms Back To Top La Crescent
LL/TSM Roch
The #3 seeded Plainview-Elgin-Millville Bulldogs were in a tight battle with #2 seeded La Crescent in the Section 1AA East Subsection Semifinal, but the Bulldogs were able to come back in the late innings and take a 5-4 win.
With the Bulldogs trailing 4-2 in the sixth, Jordan Zabel was able to get aboard and was eventually knocked in by Joe Stucky, then with two outs, Marshall Simon hit a clutch RBI single to even the score up at four.
The Bulldogs weren't stopping there. In the seventh, the Bulldogs hit three-straight two-out singles to score another run and take a 5-4 lead. The Lancers then loaded the bases in the bottom half of the frame but Joe Irish was able to strikeout Jess Fechner to secure the 5-4 win.
PEM took a 2-0 lead in the first, but the Lancers struck back with four runs in the third, including a big RBI double off the bat of Luke Schwartzhoff. The Lancers and Bulldogs would go scoreless in the fourth and fifth innings before the Bulldogs began their rally.
Bulldogs' starter, Conner Schumacher, pitched a great game going six innings, he struck out eight and allowed just the four runs in the third inning.
With the win the Bulldogs advance to take on Caledonia in the Subsection Championship game, the loss sent La Crescent to battle with Lewiston-Altura in the elimination game.