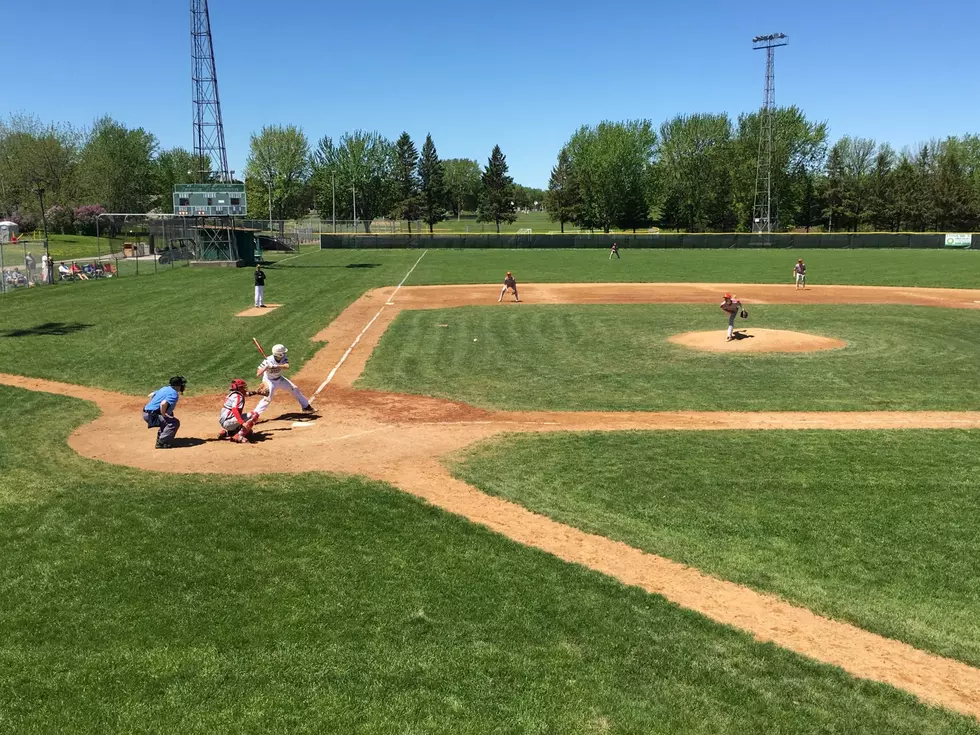 Caledonia Breaks Game Open Late For Win Over Lewiston-Altura
LL/TSM Roch
The Caledonia Warriors are the defending Section 1AA champions and are looking to reclaim their championship again in 2019. The path won't be easy, either. The Warriors were in a tough battle with a great pitching matchup against Lewiston-Altura in the Section 1AA East Subsection Semifinals. The Warriors took the win 7-2.
Lewiston-Altura got on the board right away when Blake Schilling doubled, stole third and scored on an error. The Warriors came back with a run of their own in the first when Eric Augedahl drove in Payton Schott.
With the score even at one, Augedahl and Cardinals starter Sam Bronk traded scoreless innings until the Warriors came alive again in the third for one more run on a sacrifice fly in the 3rd off the bat of Austin Klug.
Augedahl continued to keep the Cardinals at bay, then a bases-loaded walk in the fifth allowed the Warriors to take a 3-1 lead. Lewiston-Altura came back with a run in the sixth, but the Warriors broke it open in the bottom of the inning, scoring four runs including a big RBI hit by Evan Denstad in give the Warriors a comfortable 7-2 lead into the seventh, securing the win.
Augedahl picked up the win giving up four hits and no earned runs and struck out six. Bronk took the loss as he gave up three earned runs and struck out five in five innings of work.
Schilling went 3-for-4 with a run scored to lead Lewiston-Altura, while Klug drove in two runs to lead the Warriors offense.
The Warriors will take on PEM in the Subsection Championship on Monday, while Lewiston-Altura took on La Crescent in the elimination game.