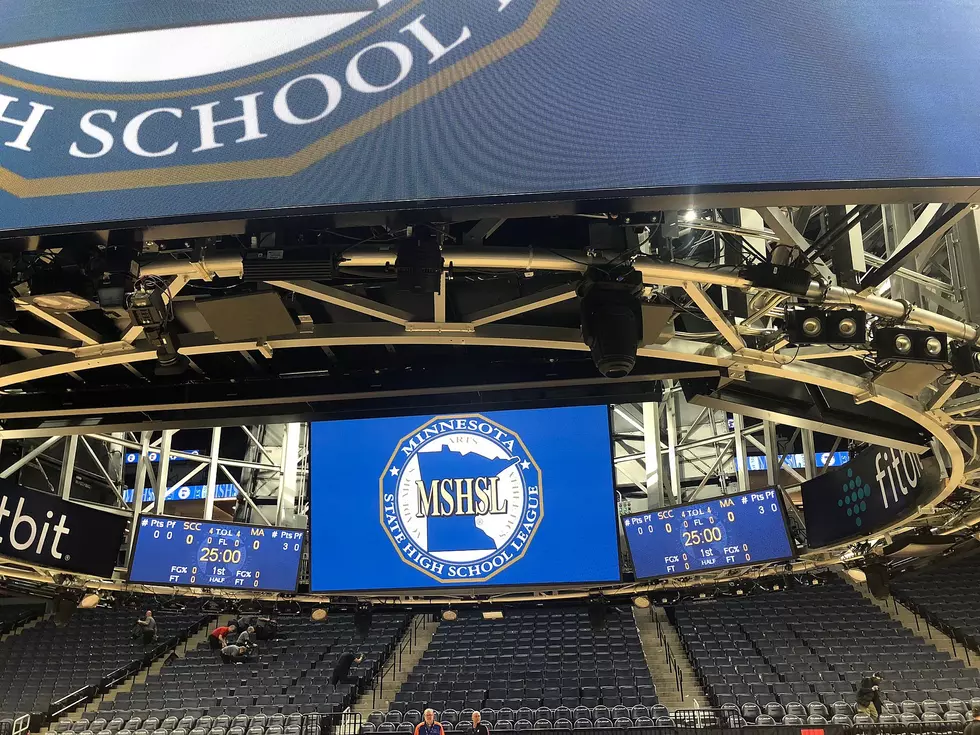 MN State High School League Could Add a New Sport Tuesday
Gordy Kosfeld/TSM
The Minnesota State High School League (MSHSL) votes Tuesday, May 11 on adding boys volleyball and a girls-only state wrestling tournament. The Representative Assembly has to have a two-thirds majority for approval on each addition. If passed, the changes would go into effect for the upcoming 2021-2022 school year. The assembly meets virtually at 9 am.
The Minnesota Boys High School Volleyball Association website shows more than 40 club teams competing this spring. Teams include Rochester Mayo, Rochester Area, Austin and Kasson-Mantorville. South Metro club teams include Farmington, Lakeville South and Lakeville North.
A press release from the MSHSL states, "The request was approved by 9-of-the-16 administrative regions during the winter 2019-2020 school year." The vote was tabled at a previous high school league meeting "by request of the authors of the proposed amendment." Boys volleyball is being considered as a spring sport. Twenty-four states currently offer the sport.
About thirty states have girls wrestling as its own activity. In Minnesota, girls currently wrestle on boys teams. A few have advanced to the state meet. Under the request before the representative assembly Tuesday, girls "would continue to to train and compete with the boys teams during the regular season, but would have the option of competing in a girls-only individual section and state tournament."
The girls tournament would run at the same time as the boys, but girls could still compete in the boys team competition. The high school league reports that 153 girls in Minnesota competed in wrestling during the 2020-21 season. Owatonna had at least one female wrestler. Over 20,000 high school girls wrestled across the country.
Enter your number to get our free mobile app
KEEP READING: Take a Peek Inside the New Hotel by the Vikings Training Facility
11 of the Most Devastating Weather Disasters in Minnesota Throughout The Years
We might be full of lakes and "nice" but Minnesota has had its fair share of horrible and nasty weather. Throughout the years we've had floods, fires, storms that have crushed stadium roofs flat, and tornadoes that have destroyed lives.