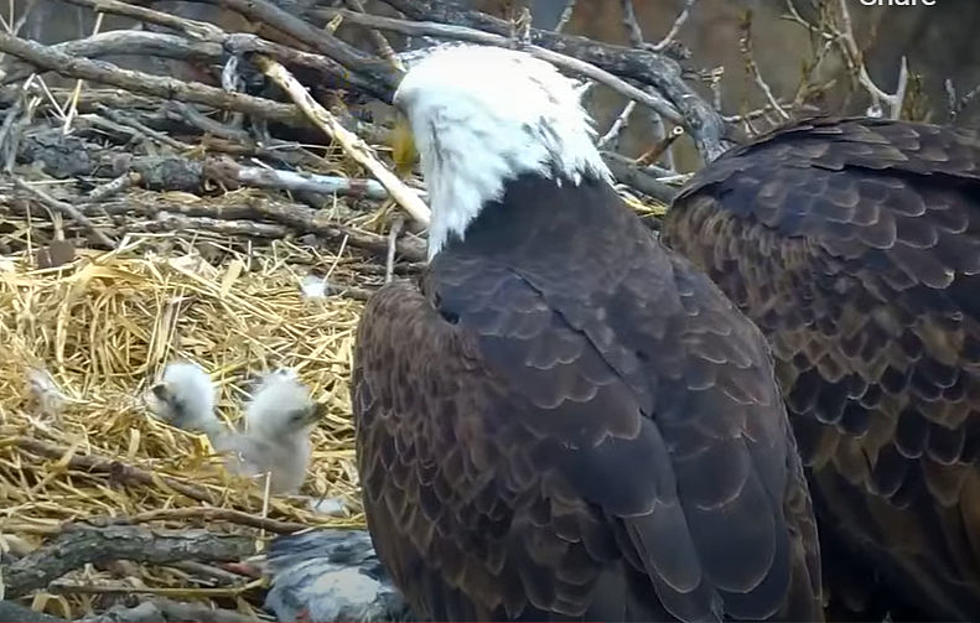 Minnesota's Newest Bald Eagle Makes Live Debut
bald eagle parents in nest on Mar 25 2022/MN DNR EagleCam
St Paul (KROC AM News) - And now there are two new bald eagles in Minnesota's most famous nest.
The Minnesota DNR announced Tuesday the first one had hatched.
The DNR Friday reported the second egg in the nest had been cracked open and the two eaglets are now being fed by their parents.
The eggs were laid last month (Feb 12 and 16) and thousands of Minnesotans have been checking out the nest and its occupants through the DNR's live EagleCam.
The eaglets will grow rapidly over the next several weeks and if they survive, will likely fledge in about three months.
LOOK: Stunning vintage photos capture the beauty of America's national parks
Today these parks are located throughout the country in 25 states and the U.S. Virgin Islands. The land encompassing them was either purchased or donated, though much of it had been inhabited by native people for thousands of years before the founding of the United States. These areas are protected and revered as educational resources about the natural world, and as spaces for exploration.
Keep scrolling for 50 vintage photos that show the beauty of America's national parks.