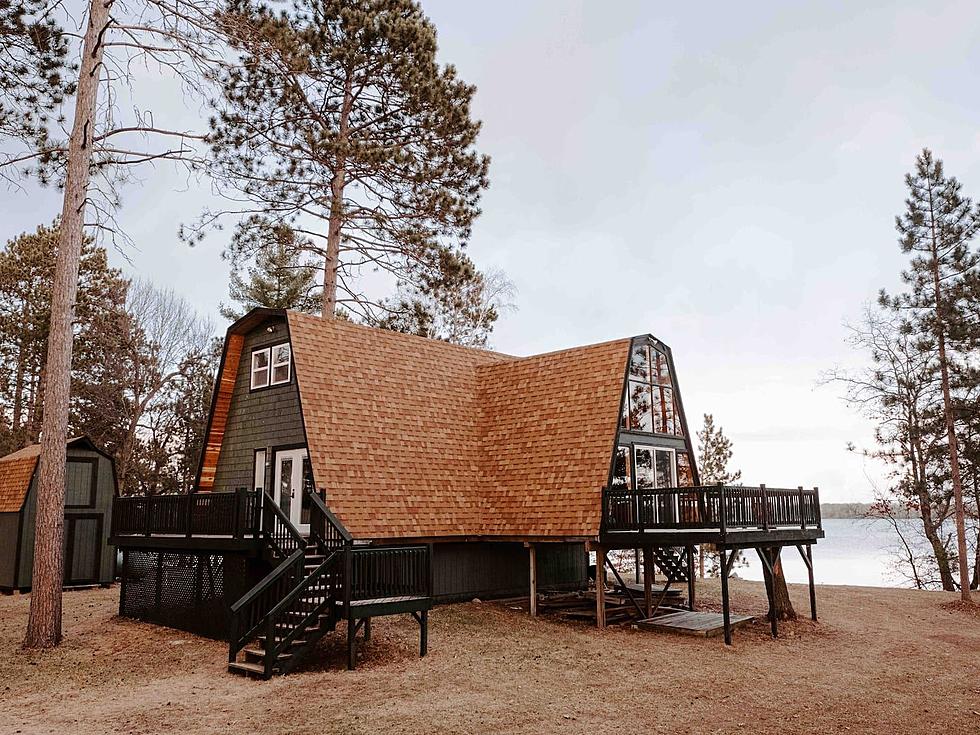 Minnesota's Most Unique Airbnb Is The Perfect Destination For Relaxation
Photos by Taylor via Airbnb
I always love looking for unique places to stay when looking to book a vacation. It is always cool when you have a chance to stay at a place that offers something different than a traditional location, or maybe it is just the design that makes it something special.
In the case of Minnesota's most unique Airbnb, it is all the above.
This vacation rental is in a perfect secluded area with a beautifully built cabin. It is the perfect destination for relaxation for the entire family. Whether you want to check it out in the summer and take advantage of the lake and private dock, or you want to take some time in the winter to utilize the snowmobile trails, the Atlas A-Frame Cabin on Lake Adney is the perfect spot.
Minnesota's Most Unique Airbnb Is The Perfect Destination For Relaxation
If you are looking for the perfect destination for relaxation, Minnesota's most unique Airbnb is the perfect place for you. Surrounded by incredible views of the lake and wooded areas, the "Atlas A-frame" is incredible. The interior decor, along with the outdoor setting makes this the perfect relaxation destination for you and your family. In October of 2021,
Territory Supply
named this Minnesota's Most Unique Airbnb, and the photos below prove it!
10 of the Best Vacation Rentals in Minnesota
Minnesota has so many great vacation rentals available on Airbnb and VRBO. So many, that we tracked down 10 of the best right here.
10 of the Best Airbnbs and VRBOs Minnesota Has To Offer
Are you searching for the best Airbnb in Minnesota? Maybe the best VRBO in Minnesota? Check out 10 of the best we found! These are all either Premier Host on VRBO or Superhosts on Airbnb and range from magnificent mansions to a beautiful treehouse! There is truly something for everyone! Check it out below.