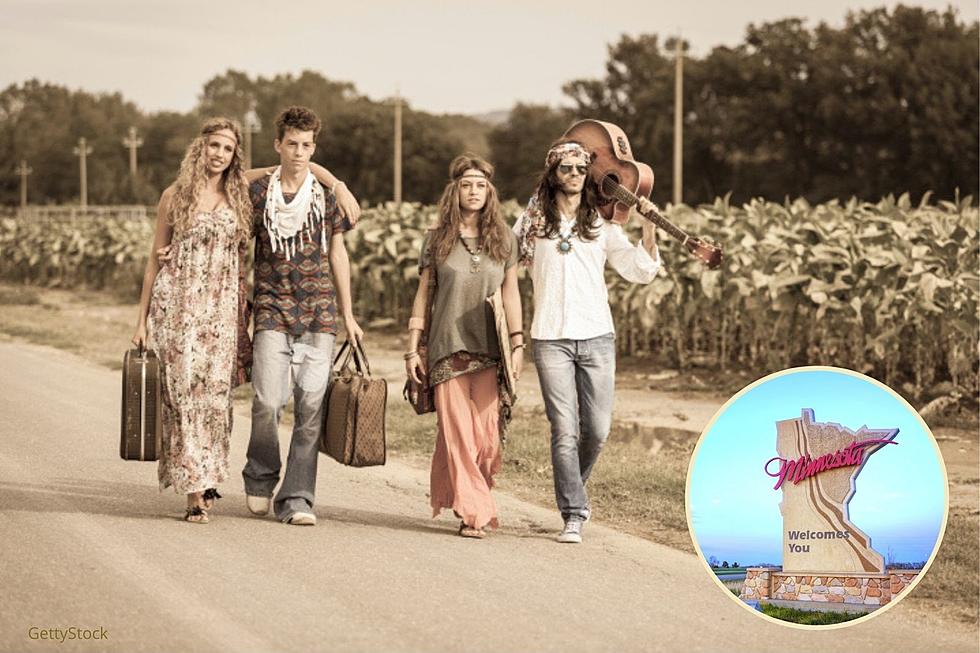 Minnesota Hippies Love This Super Small Town Just 45 Minutes from Rochester
GettyStock
When you think of Minnesota, does the word "hippie" come to mind?  It doesn't for me but apparently, the hippiest town in Minnesota is just 45 minutes from Rochester, Minnesota.  Yeah, Lanesboro, Minnesota is the place that hippies love.
Congrats, Lanesboro, Minnesota on being the hippiest little town in our state!
What makes a town the hippiest?  According to Onlyinyourstate.com, back in 2021, Lanesboro, Minnesota was declared the winner.  Now, I've never seen anyone walking around in bell bottoms but evidently, that isn't what defines a "hippie".
Only about 800 people live in the Southeast Minnesota town of Lanesboro but the area is absolutely gorgeous.  The reason why it is paired with the word "hippie" is because it is full of lots of fun.  Here's just a sample of what the town offers:
TUBING:  Lanesboro, Minnesota has one of the top 5 places to go tubing in our area.  Learn a bit more and see the full list here.
ICE CREAM: Enjoy a yummy ice cream treat at Loubelle's and have a chance at a free t-shirt.  See what those free clothes are all about here.
RENT BIKES AND HIT THE TRAILS! Bring a bike or rent one in Lanesboro and enjoy the amazing bike and walking trails that go right through town.  The trail is fairly flat around Lanesboro which makes the ride extremely enjoyable for all fitness levels.
PIE JUST A BIKE RIDE AWAY: If you hop on a bike or are a bit extreme and want to go on a pretty long walk, make your way to Whalan, which is just down the road.  This town has one of the best pie shops in all of Southeast Minnesota.  Learn a bit more and see their hours here.
BED & BREAKFAST CAPITAL OF MINNESOTA: If you are looking for a little getaway, Lanesboro has so many different bed and breakfast establishments to pick from.
HISTORY: Art museums, theater, and more all make Lanesboro an area that history lovers enjoy.  Learn a bit more here.
I don't think you'll see many people walking around in bell-bottoms in Lanesboro but if you take a road trip to check out the town, you'll have tons of fun things to do!
Minnesota is home to hippie towns and one of the top small towns in the United States where people actually want to live!
If you love having a Starbucks inside of a Target whenever you feel the need for a Target Run, small-town living probably isn't for you.  But, this could change your mind because according to a survey that went viral, there are 10 small towns throughout the States that people actually do want to live in, and a small town in Minnesota made the list a few years ago. Look below to see where this little gem is located.
Top 10 Small Towns in the United States That You Actually Want To Live In
Realtor.com
has just announced its favorite picks for the top small towns in the United States. They might be small but according to them, these are not only affordable but places you'd actually want to live.