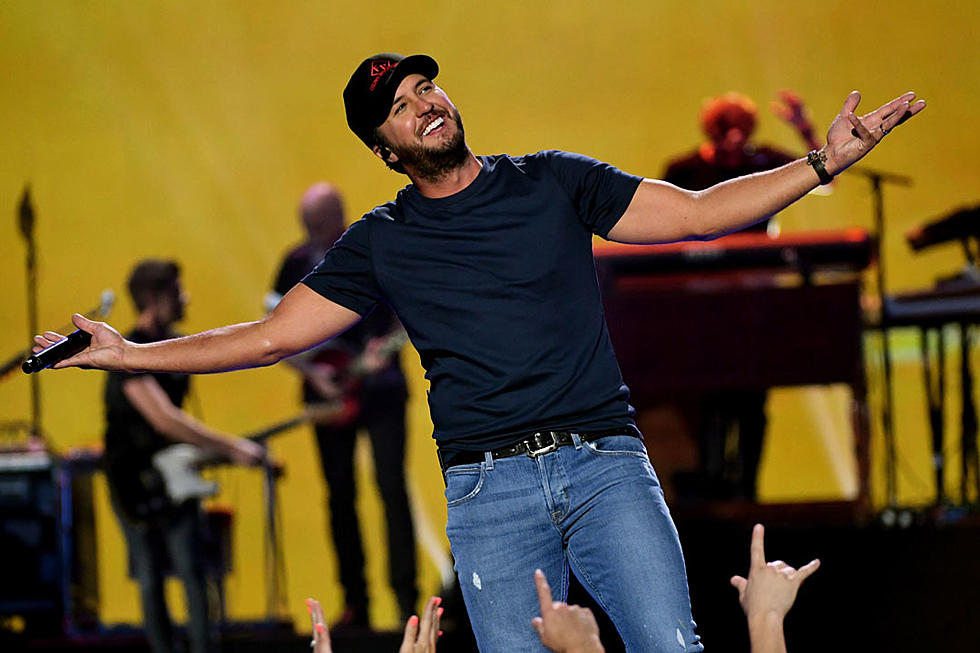 Country Star Luke Bryan to Perform at Southeast Minnesota Farm
Kevn Winter, Getty Images
Luke Bryan is coming to southeast Minnesota to perform a very special concert at an area farm. Bryan is one of the most recognizable names in country music and is a judge on ABC's American Idol. He has sold more than 75-million albums, won numerous awards from the Academy of Country Music, CMT, and Billboard, and has been named "Entertainer of the Year" on five different occasions. More than 10 years ago Luke started his "Farm Tour" with the goal of giving back to small farm communities. The country music superstar announced the details of Farm Tour 2022 on Friday morning and one of the concerts will be held right here in southeast Minnesota. 
Luke Bryan's Farm Tour Coming To Southeast Minnesota
Every fall, Luke Bryan performs a series of concerts at small farms around the United States. Last year, he sang in Iowa and Wisconsin, and this fall he is bringing his talents to southeast Minnesota.
What is Luke Bryan's Farm Tour?
Many of these concerts take place on freshly harvested fields and each show is designed to give back. Proceeds from Bryan's Farm Tour shows go to charity and are used to help students from farming families pay for college. Read about the southeast Minnesota concert below.
Luke Bryan will headline his thirteenth FARM TOUR this September. Stages will be set up in the fields of local farmers across six states from September 15-24.  Riley Green, Jameson Rodgers, the Peach Pickers, and DJ Rock will join Bryan to perform at these stops. "I look forward to these shows every year mainly because of the meaning behind them and why it was important to me to start the Farm Tour thirteen years ago," said Luke. "It has allowed communities who don't normally get a concert in their areas to experience a fun night in their backyard all while lifting up the American farmer.  Small town and farming pretty much sum up my childhood.  It is my way of life and I know it is a way of life for so many. It is truly the highlight of my year for me and my whole team."
Luke Bryan's 2022 Farm Tour Schedule
9/15     Monroeville, IN                       Highland Farms* 9/16     Mechanicsburg, OH                SpringFork Farms 9/17     Fowlerville, MI                       Kubiak Family Farms* 9/22     Murdock, NE                          Stock Hay & Grain Farm* 9/23     Boone, IA                                Ziel Farm 9/24     Eyota, MN                              Gar-Lin Dairy* Bryan will perform in Eyota, Minnesota on September 24th! Find out how to get tickets below.
How to Get Tickets to Luke Bryan's Farm Tour Concert in Minnesota
A limited number of tickets will be sold to this special concert in Eyota, Minnesota. Below you'll see when they go on sale and how to buy tickets.
Tickets to see Luke Bryan in Eyota go on sale on May 5th at 10 AM at LukeBryan.com. Presale tickets for Luke's Fan Club (the Nut House) and fan App are available beginning May 2 at LukeBryan.com/allaccesspass. Citi is the official card of FARM TOUR. Citi cardmembers will have access to presale tickets beginning May 2 at 10AM local time until May 5 at 10AM local time through the Citi Entertainment® program. For complete presale details visit www.citientertainment.com.
Where is the Luke Bryan Concert in Eyota, Minnesota?
Luke Bryan's Farm Tour concert in Minnesota will take place at the Gar-Lin Dairy Farm in Eyota. See the map below. Bayer is once again sponsoring the Farm Tour to "help celebrate America's farmers and fight hunger through its #HerestotheFarmer campaign."
STAR STRUCK: See Where These 15 Celebrities Went to High School in Minnesota