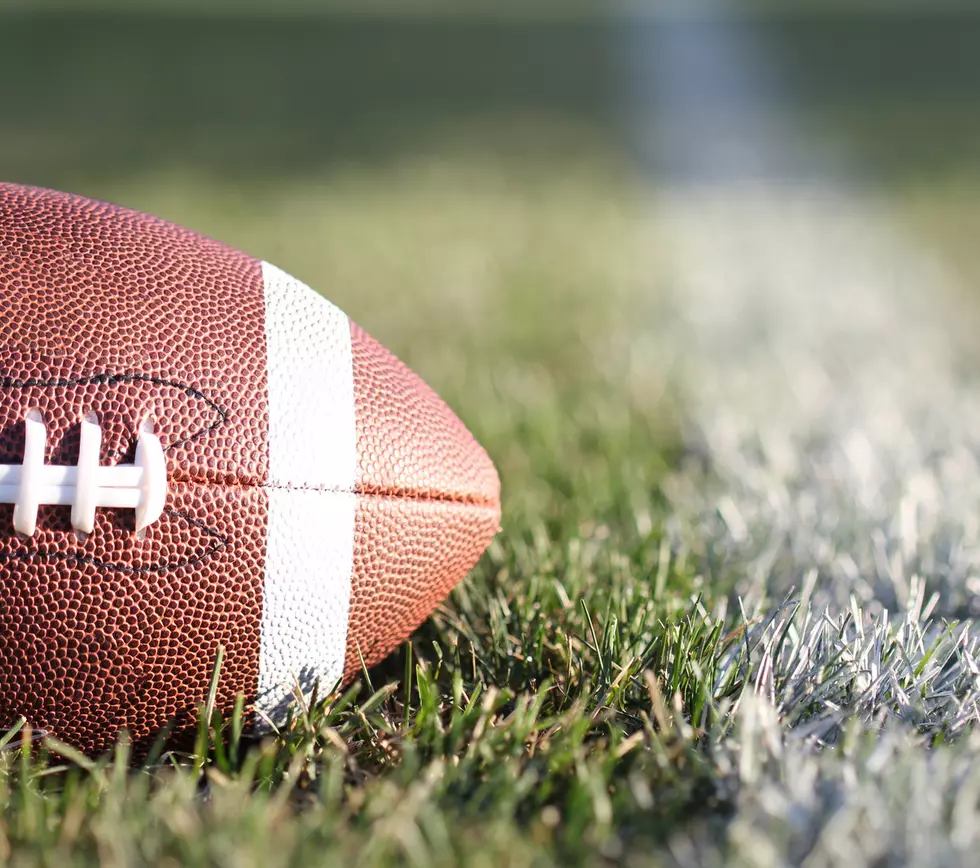 LeRoy-Ostrander Soars To Victory Over Mabel-Canton In Shootout
Gizelka
Points, points, points, and more points were the story of this Section 1 9-man quarterfinal as the LeRoy-Ostrander Cardinals topped the Mabel-Canton Cougars 61-36 in a 97 total point shootout Tuesday night in LeRoy.
Enter your number to get our free mobile app
The Cougars had a very impressive first drive that ended in a Gavin Johnson touchdown, his first of five on the night, to give Mabel-Canton a 6-0 lead. LeRoy-Ostrander then scored 20 unanswered points behind stellar play from Chase Johnson and the Cardinals defense.
LeRoy-Ostrander intercepted a Jordan Larson pass, then capped off the drive with a 20-yard touchdown pass to Brodi Nessler, then after recovering a muffed kick return, the Johnson connected with Tristian Lewison on a 32-yard pass to take a 20-6 lead.
Gavin Johnson scored another rushing touchdown to cut the Cardinal lead down to 20-14, but the Cardinals were able to score three more touchdowns with just 5:09 remaining in the 2nd quarter. Chase Johnson hit Gavin Sweeny on a 36-yard score, then Isaac Collier picked up a fumble and went 55-yards to the house. The Cardinals were able to force another Cougar turnover, and on the next play Johnson hit Lewison again for a 52-yard score with just 1:34 to go in the half, and the Cardinals leading 42-14.
Mable-Canton went to work quickly and was able to score on another Gavin Johnson touchdown run to make it 42-20 at the half.
Chase Johnson ran in a 57-yard touchdown on the first play from scrimmage to start the second half to give the Cardinals a commanding 49-20 lead. From there, Collier found the endzone twice, and Gavin Johnson was able to score twice more for the Cougars to make the final score 61-36.
Gavin Johnson fished with 233 rushing yards and five touchdowns in the loss for Mabel-Canton, en route to earning the Gregory M. Davids Finacial Services Player of the Game for the Cougars. Chase Johson threw for 163 yards and four scores and ran for another 115 yards and two scores to earn the Player of the Game for the Cardinals. Collier was the Kingsley Mercantile Game Ball Award winner with his scoop and score and impressive second-half rushing performance.
It was an impressive offensive performance for both squads, but the Cardinal's ability to force turnovers was the difference-maker in this battle. Mabel-Canton finished their season 2-4, while the Cardinals moved to 4-2 on the season.
BRRRR: The 15 Coldest Cities in America