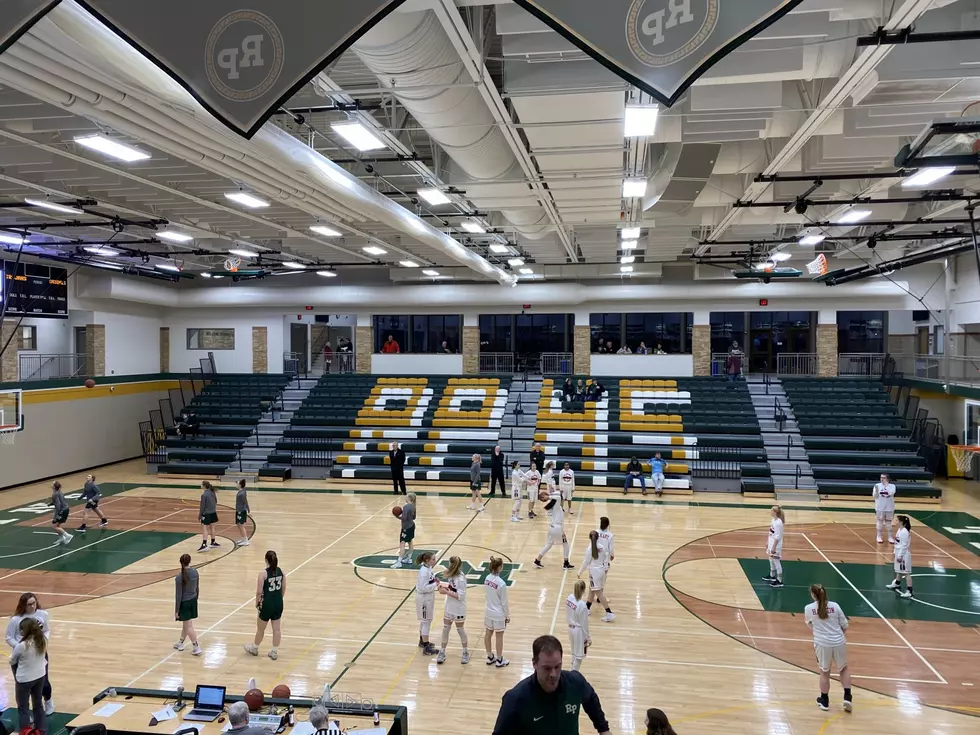 LeRoy-Ostrander Hangs On To Top Rushford-Peterson In Section 1A Girls Playoff Game
LL/TSM Roch
The #17 seeded LeRoy-Ostrander Cardinals found a way to hang on and take down the #16 seeded Rushford-Peterson Trojans in a Section 1A Girls Basketball pigtail matchup Tuesday night in Rushford 37-34.
The Trojans led for a majority of the first half, but Kelly Hanson battled tough for the Cardinals and found a way to score the team's first 12 points and eventually tied the game at 12 with just over one minute to go in the first half. Then Gracie O'Byrne hit a three and the Cardinals held a 15-12 lead at the half.
Rushford-Peterson and LeRoy-Ostrander both did a great job defensively, putting a lot of ball pressure on and forcing turnovers. The Cardinals were able to hit their shots at the free-throw line to help them grow their lead.
The Cardinals led for the entire second half and did a great job to build their lead by hitting shots near the rim and defending well.
Hanson led the way with 15 points to pace the Cardinals while Rushford-Peterson was paced by Ellie Dahl with eight points.
The Cardinals led by eight with just over two minutes to go after Hanson completed a three-point play, 34-26, with just over 2 and a half minutes to go, but the Trojans came storming back. to cut the lead down to one, 35-34 with one minute to go.
The Trojans had a couple of opportunities late to re-take a lead, but were unable to convert. LeRoy-Ostrander was able to rebound late and hold on to the win.
The win will send LeRoy-Ostrander to take on #1 seeded Blooming Prairie in the Section 1A first-round game Thursday night.
Kingsley Mercantile Game Ball - Kelly Hanson (LeRoy-Ostrander)
Enter your number to get our free mobile app