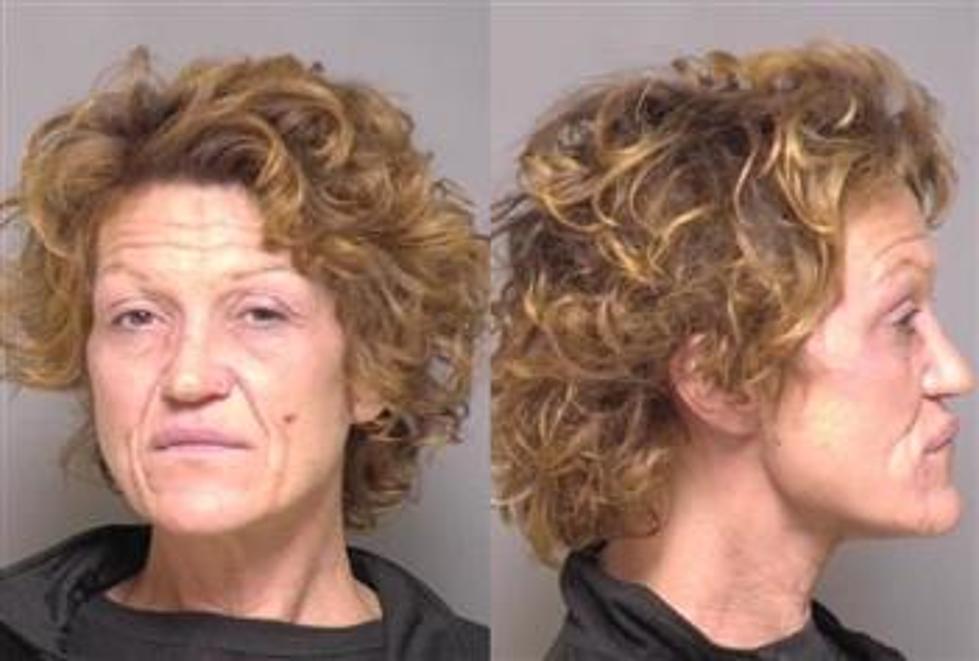 Jail & Probation For Chatfield Woman Who Assaulted Ambulance Crew
Olmsted County ADC
Rochester, MN (KROC-AM News) - A Chatfield woman has been ordered to serve a one-year jail sentence in 30-day increments over the next several years as part of her punishment for convictions stemming from two alcohol-related driving offenses, including one that involved an assault on a member of an ambulance crew.
Court records indicate 52-year-old Tonia Kruger was given credit for 116 days she has already spent in jail. She was also given a stayed prison sentence of 42 months and seven years on probation for her convictions on felony assault, along with felony and gross misdemeanor DWI charges. She was found guilty of third and fourth-degree assault and the gross misdemeanor DWI charge following a trial in February and later entered a guilty plea to the felony DWI count.
That charge stemmed from an alcohol-involved motorcycle crash that occurred last November near Dover. The assault charges and gross misdemeanor DWI convictions were connected to a drunk driving crash that occurred near Chatfield in February of last year. The criminal complaint alleged Kruger became belligerent and spit on a member of the Chatfield Ambulance crew that responded to the scene. The first responder later told an Olmsted County deputy that Kruger had kicked her in the chest, which caused her to suffer a moderate concussion when she fell backward into the ambulance and struck her head.
The deputy also told investigators that he heard Kruger say she was "going to get a lawyer" and "kill you all." The charges in the case indicated her blood-alcohol-concentration was later tested at nearly .18. Her criminal history also shows Kruger had two previous DWI convictions over the past year.
SEE: Delightful Mansion for Sale 60 Miles South of Rochester Has SEVEN Bathrooms
You can own the Blue Belle Inn and run it as the business it already is, or take it over and make it your home. If it's your home, you could pee in a different bathroom every day of the week not use up all the bathrooms.
GORGEOUS VICTORIAN BLUE BELLE INN!
BED AND BREAKFAST BUSINESS/TEAHOUSE INCLUDED WITH REAL ESTATE (furnishings and inventory sold separately - inventory list/price will be provided).
Each themed room welcomes guests to a wonderful experience regardless of the time of year! EVER SO CHARMING Never Neverland, Sherwood Forest, The Secret Garden, Plum Creek, Heaven to Betsy, and Sleeping Beauty. Some of the rooms feature jacuzzi tubs and fireplaces for cozy evenings!
The fabulous quality of yesteryear, stunning hardwood floors and trim throughout!
Beautiful French doors, pocket doors, open staircase and so much more!
Carriage house/garage included with the home.
Buyer of The Blue Belle Inn will have first right of refusal to purchase adjacent The Cottage 507 W 4th & Anne's House of Dreams 109 N Main. Call today and make this ENCHANTING ONE OF A KIND PROPERTY YOUR new HOME/BUSINESS!