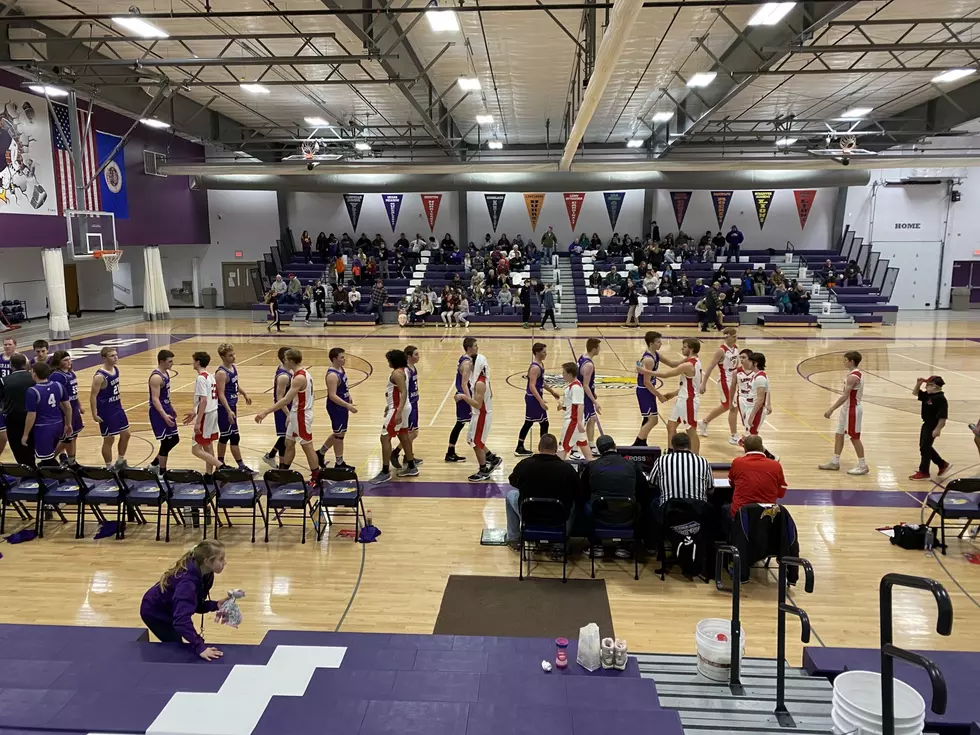 Huge Second Half Leads Grand Meadow Past LeRoy-Ostrander
LL/TSM Roch
A hot start to the second half pushed the Grand Meadow Superlarks past the LeRoy-Ostrander Cardinals 90-63 Tuesday night in Grand Meadow for a Southeast Conference battle.
The Superlarks took a 42-36 lead into the break and then went on a 10-0 run to start the second half too and eventually turned it into an 18-4 run to make it 60-40 with over 10 minutes to go.
It was some elite play from Ethan Lane and Colt Landers in the second half that pushed the Superlarks. Lane did a great job of moving the basketball and getting some really good looks by the rim, while Landers hit on three 3-pointers in the second half to push the lead up. The Superlarks were able to stay balanced offensively throughout the rest of the game to get the win.
The Cardinals trailed by 12 at one point in the first half but were able to trim the lead down to six at the break from solid play from Riley Olson, who finished with a game-high 27 points.
LeRoy-Ostrander did a good job of rebounding in the first half to help control the tempo and play their style, but the Superlarks were able to force turnovers in the second half and really speed things up. From there, Grand Meadow knocked down shots and built up the big lead.
Lane finished with 18 points and 10 rebounds to lead the way for Grand Meadow, while Landers had 17 points. Olson had 27 to pace the Cardinals while Tanner Olson added 17 points and 12 rebounds.
The Superlarks moved to 9-3 with the win, while the Cardinals fell to 5-7 with the loss.