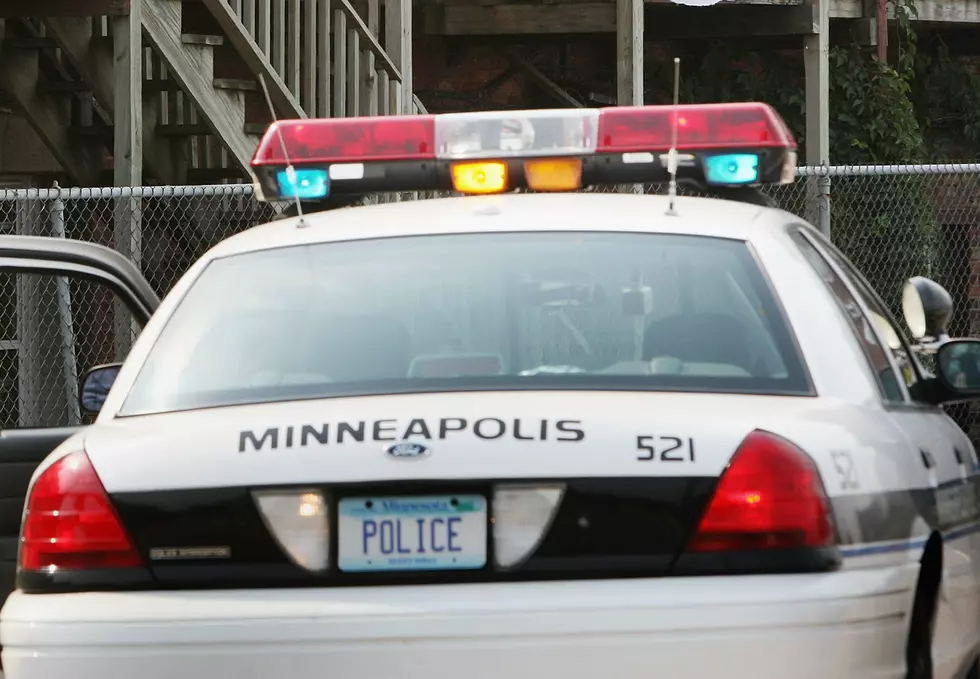 Group Says Man Killed By Minneapolis Officer Was Not The Suspect
Getty Images
Minneapolis (KROC AM News) - A Twin Cities racial justice activist group is raising questions about the fatal shooting of a black man in Minneapolis Wednesday morning.
Interim Minneapolis Police Chief Amelia Huffman is reporting the shooting took place around 7:00 am in a downtown apartment. She told news reporters her department's SWAT team was assisting St Paul police in a murder case.
Huffman said when officers entered the apartment they saw a man with a gun in his hand. One of the officers fired and the man was fatally wounded.
Huffman did not identify the man who was shot but the Racial Justice Network says it was Amir Locke.
The organization issued this news release late Wednesday:
In the early morning of February 2, 2022, members of the Minneapolis SWAT team shot and killed Amir Locke, a Black man, after busting into the apartment where he was sleeping. We extend our deepest condolences to Amir's family, along with the Minneapolis community as we mourn yet another senseless death of a community member at the hands of the Minneapolis police.
Officers were allegedly seeking three suspects in a homicide case and attempting to execute a search warrant, and according to Amir Locke's family, he was not one of those suspects. He was sleeping at a family member's apartment, and his family believes he was startled when the police busted in. He did not live at the apartment where the raid took place. His family also shared that Amir Locke had a conceal and carry permit.
"When I heard that Amir allegedly was armed, my first question was does that automatically justify the use of deadly force? I, too, am a licensed gun owner and if someone showed up at my house at 6:00 in the morning and I didn't expect them, I couldn't guarantee that my hand would not be on my gun. But does that mean that I am a threat? No, it doesn't." said Nekima Levy Armstrong, civil rights attorney and founder of the Racial Justice Network.
"The Minneapolis SWAT team has a history of violent behavior. I am heartbroken, yet not surprised, to learn that they have shot and killed one of our community members. This situation is reminiscent of officers patrolling the streets in unmarked vans, shooting projectiles at citizens after George Floyd was murdered", said Sonja Western, Racial Justice Network member.
The Racial Justice Network is demanding swift justice for Amir Locke and full transparency and accountability from the Minneapolis Police Department and the St. Paul Police Department. Specifically, we demand that all body worn camera footage be released immediately; as well as an immediate end to high-risk early morning raids in our community.
25 True Crime Locations: What Do They Look Like Today?
Below, find out where 25 of the most infamous crimes in history took place — and what the locations are used for today. (If they've been left standing.)