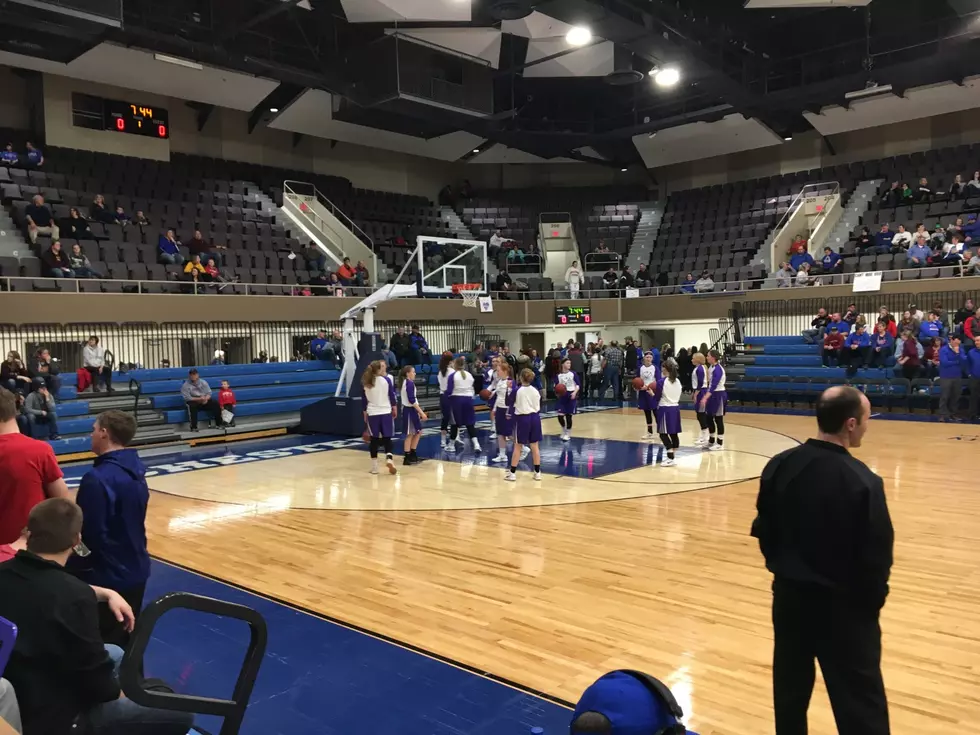 Grand Meadow Uses Big 2nd Half Push To Top Southland
TSM Roch/LL
The Grand Meadow Superlarks turned up the defense in the second half en route to a 64-37 victory over Southland in the Section 1A Quarterfinals at the Mayo Civic Auditorium Tuesday night.
Buckets were tough to come by early in this one, but he Superlarks were able to find their groove in transition in the second half, outscoring the Rebels of Southland 36-15. Skylar Cotten and Jordyn Glynn were the leaders of the Superlarks defense that continued to force turnovers and cause trouble for the Rebels.
Glynn also led the offense scoring 14 points, while Cotten added 12 and Masie Voigt added 11. The Rebels were led by McKendry Kennedy who had 13 points, and she also paced the defense. The Superlarks were able to get on a run in the middle of the second half that proved to be the difference. On that run, the Superlarks outscored the Rebels, 24-0.
Southland jumped out to a quick 8-4 lead, but Grand Meadow was able to manage it and take a 10-8 lead. The Superlarks never relinquished the lead after that. The Rebels kept it very competitive throughout the game, trailing just 28-22 at the break, but the offense just wasn't able to get it done despite the nice effort.
The Superlarks will take the L/P Saturday at 11 am at the Mayo Civic Auditorium while the Rebels season ends with a 7-17 record.
KVGO Subway Player of the Game (Southland) - McKendry Kennedy
KVGO Subway Player of the Game (Grand Meadow) - Jordyn Glynn
Kingsley Mercantile Game Ball (Grand Meadow) - Skylar Cotten