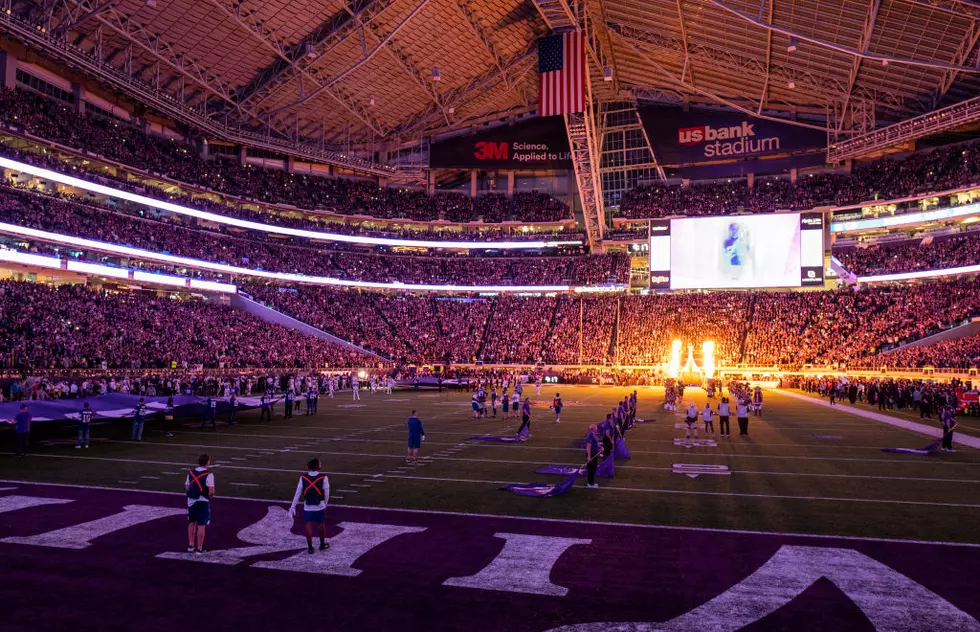 Latest Ranking Show Vikings Play In Best Stadium In NFL
Getty Images
We all know about the history of some stadium across the NFL, like Lambeau Field in Green Bay, or Arrowhead Stadium in Kansas City, but the Vikings' home in US Bank Stadium was placed at the top of the list.
According to ESPN's Dan Graziano, the Vikings have the top stadium saying "The space-age viking-ship exterior shape is a bit weird, but wait until you get a load of the gleaming, sunny, modern perfection inside."
You may have read that U.S Bank Stadium was ranked #4, with the help of an Owatonna company, but I prefer Granziano's rankings....mostly because of my bias toward the Vikings. I can't apologize for that!
If you haven't been to the Vikings stadium yet, I highly recommend it! Whether it be for a Vikings game, or maybe the MSHSL State Football Tournament, it is a gorgeous venue that will bring you to amazement.
AT&T Stadium in Dallas and Mercedes-Benz Stadium in Atlanta rounded out the top 3 of Graziano's list.