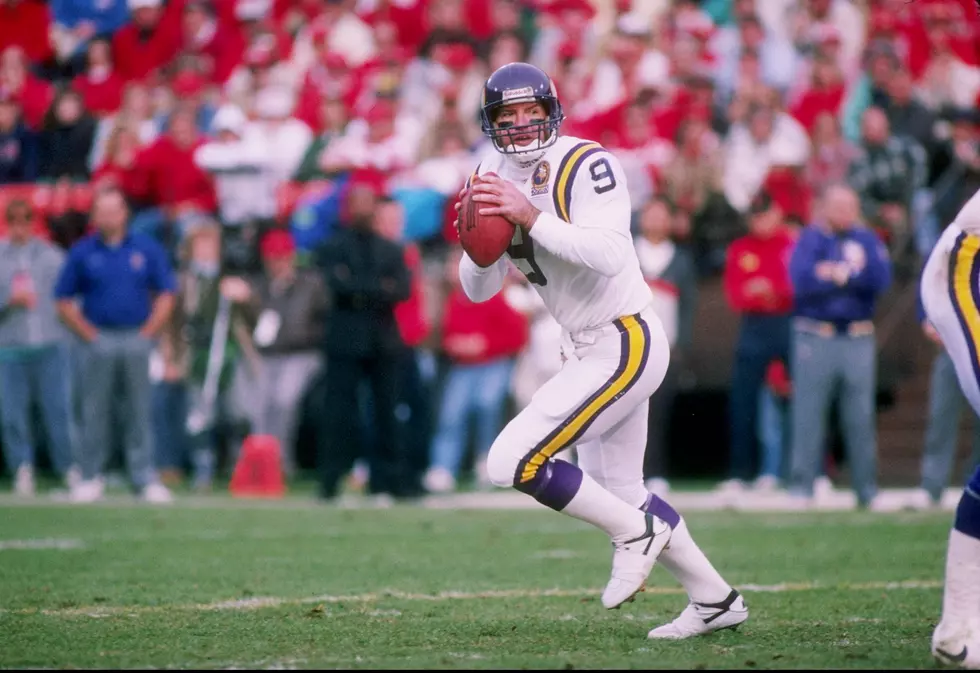 Former Vikings QB Throws Some Serious Shade at Packers [Photo]
Getty Images
Former Minnesota Vikings quarterback Tommy Kramer shared this photo on social media to let you know exactly how he still feels about the Green Bay Packers.
Kramer was a member of the Minnesota Vikings from 1977 through 1990 after being drafted 27th over all by the Vikes in the 1977 NFL Draft.
Tommy Kramer is the Vikings quarterback that I recall growing up watching; my first Vikings memories of the guy under center. As a little dude, I'm sure I watched games with Fran Tarkenton leading the offense -- but Kramer is the guy I remember.
What's funny to me is that the Packers hadn't hit their (Favre/Rodgers) bandwagon years yet. They absolutely sucked when Kramer was at the helm of the Minnesota offense. During the years that Kramer was a Minnesota Viking, the Green Bay Packers had a record of 88-122-4, but even then, the Pack led the head to head meetings 16-10-1. So yeah, I guess the urinal is appropriate.
SKOL VIKINGS!
Minnesota Vikings First Picks in the Past 10 Drafts