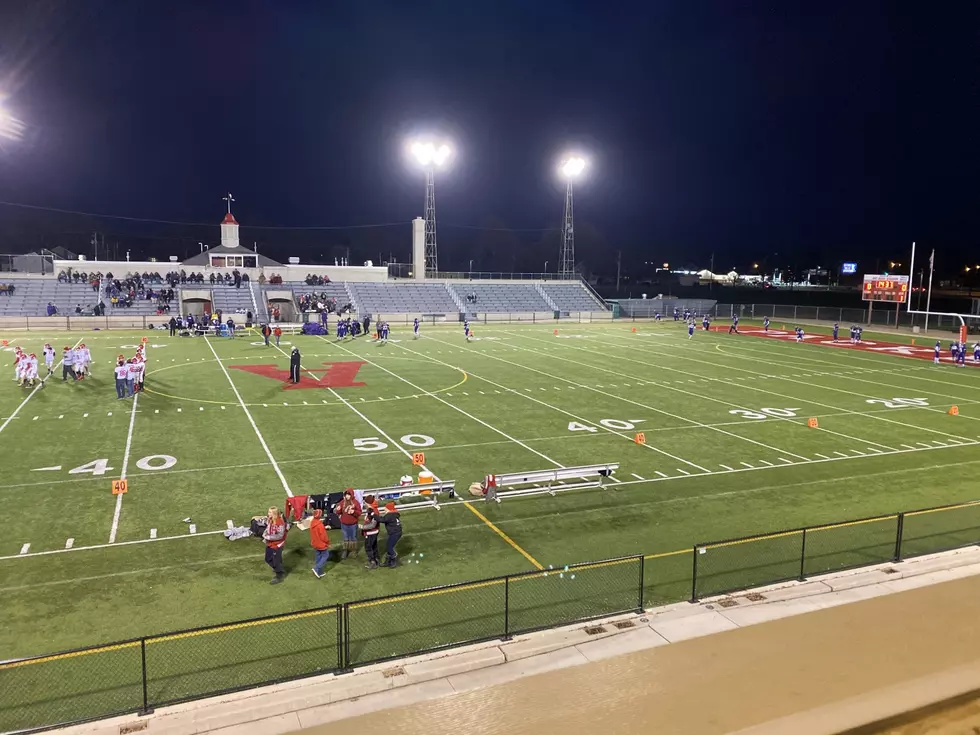 Dominant Defense Leads Grand Meadow Past Houston
LL/TSM Roch
A fast start and a strong defense led the way for the Superlarks as they took down the Houston Hurricanes Friday night in Austin.
The Superlarks scored on their first three possessions of the first quarter to jump out to a 21-0 lead en route to a 35-0 win in the Section 1 9-man Finals.
Grand Meadow moved the ball well on the ground and then utilized the passing game to get chunks of yards. Even Oehlke was 4-of-6 for 163 yards and a score to help pace the offense, while Dusty Copley led the way on the ground with two touchdowns and 89 yards rushing.
The defense is what stood out most for the Superlarks, as they forced four Houston turnovers and were able to turn most of them into points, including on Houston's first drive of the game and first drive of the second half.
The Hurricanes moved the ball fairly well in the second quarter but were unable to come away with points each time they reach Grand Meadow territory. The Superlark defense was just to much to overcome.
Houston's offense was led by Wyatt Walters on the ground who finished with 22 carries for 120 yards, while Mikkel Shutte went 6-of-20 for 72 yards.
Grand Meadow will take on top-ranked Mountian Lake Area, the champions of Section 3, in the quarterfinals in Austin. We will broadcast the game on FUN 104.3 on Friday night with a 7 pm scheduled kickoff.