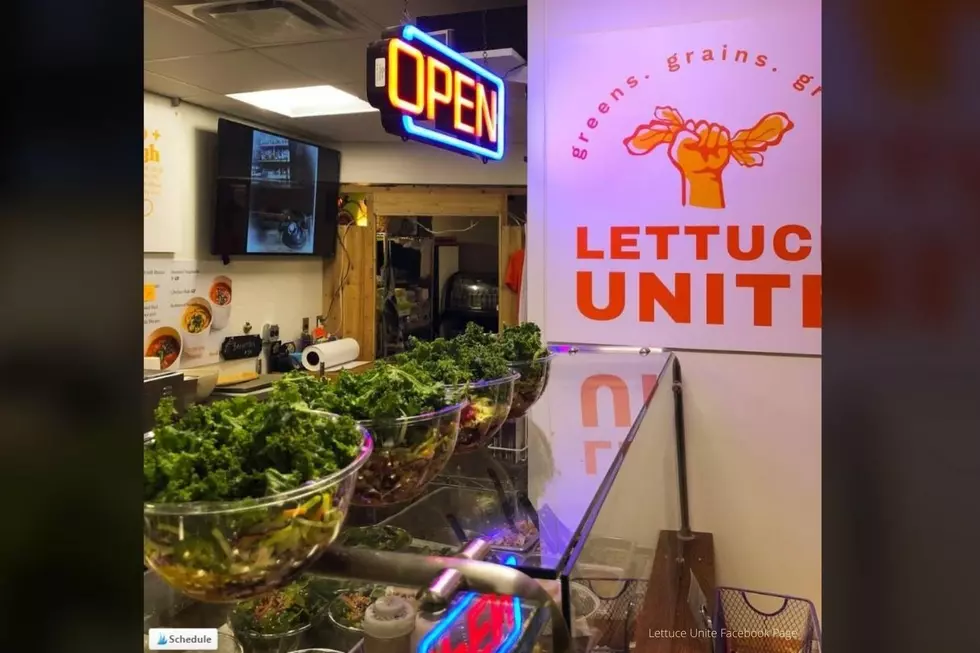 Another Business in Downtown Rochester Is Closing Forever
Credit: Lettuce Unite Facebook Page
My heart is breaking for our downtown community.  The Loop, Primp, and Cameo closed up shop last week.  Cameo is hopeful that they will be reopening in the future.  Unfortunately, Lettuce Unite, is adding their name to the list of downtown businesses that are closing forever and their last day is August 28th, 2020.
I've seen a bunch of "we're closing" notes and messages from companies but the note written for Lettuce Unite's closing - clever, crafty, and explains the hardship that many businesses are going through right now with COVID-19 and the construction in downtown Rochester.  Below is part of the message that they shared on their website:
Lettuce Unite was located in the skyway in the 1st Ave Food Court. At a glance, the food court looked like a cafeteria for Mayo Clinic employees, dull, black, and white. Many of you may have just walked by. This was something I personally worked hard to change. I added color, fun branded content, and vibrant, happy music. Lettuce Unite and Guerita's Window were right up front at the entrance of the Food Court. Maybe it felt like Somewhere Over the Rainbow, I don't know. But, we added color.

It's hard to put your heart, brains, courage, and soul into something you love and watch it deteriorate so quickly at the end. COVID, the true Wicked Witch of the East, took a significant toll and will continue to wreak havoc with the food industry for months to come. Like COVID, the construction landed right on the heart of downtown like a house tossed about in a cyclone right in Kansas.

Before the wickedness could wither away, we found out several departments of Mayo are not returning to downtown. I've heard that the number is close to 5000 people who used to lunch and shop maybe even sing and dance, will no longer be working from downtown.

In the end, the decision was to wake up from poppy dreams of "maybe if we do this, this will work…" we realized we needed to close Lettuce Unite for the greater good of our company as a whole. The efforts and the checkbook have to focus on the ones that are more likely to survive.

So surrender, we did, and as we skip the final steps of our yellow brick road, I'd like a chance to publicly thank each of my staff who worked so hard. They were the reason I tried, the reason I worked to beat The Wicked Witch of COVID and Construction.
Lettuce Unite staff, thank you for all of your years of serving this community.  Your closing is not minuscule and will be felt by many, including by me.
Listen to Jessica Williams weekdays from 6 am until 10 am on Y105FM's Early Morning Show with James Rabe and Jessica Williams
WOAH: Rochester Then and Now in Pictures