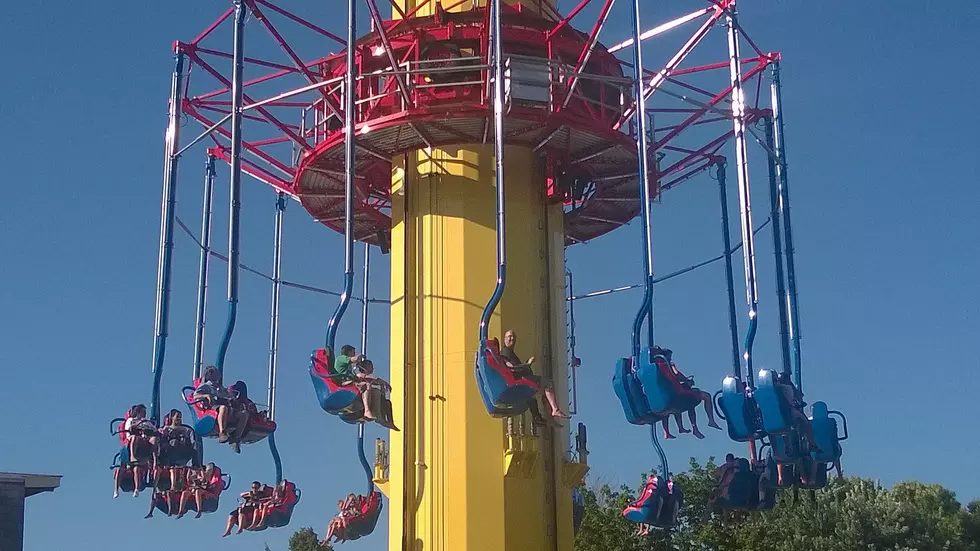 Adventureland Set To Open Up In June
TSM
Iowans looking for an escape from the pandemic lifestyle will once again be able to travel to Altoona, Iowa, and attend Adventureland theme park in June. KWWL reports that the park has announced it will open up again to the public on June 5th at 50% capacity. The hours will be 10 a.m. to 6 p.m. Adventure Bay Water Park, however, will stay closed until permitted to open by the state of Iowa.
Season pass holders will be able to use Adventureland first on June 1st and 2nd to process their passes. They will then receive early entry into the park on June 3rd and 4th, according to KWWL. Adventureland says that some attractions may not be ready at the start of the season, and some could close down for deep cleaning if necessary. Visitors are encouraged to practice social distancing. There will also be plenty of hand sanitizer on hand and new signage directing people where to go.
Governor Kim Reynolds announced Tuesday a list of additional businesses that can open back up as of June 1st. KWWL reports that those businesses must open up at 50% capacity and use social distancing measures. Businesses allowed to open back up as of Friday include casinos, amusement parks, outdoor venues can hold live performances, bowling alleys, speedways and racetracks open to spectators, pool halls, and arcades. 
The governor also announced that as of June 1st, gatherings of more than 10 people will also be allowed, but people must remain 6 feet away from one another. Venues will continue to be limited to 50% capacity.
READ MORE: See how some companies are changing their businesses to combat COVID-19