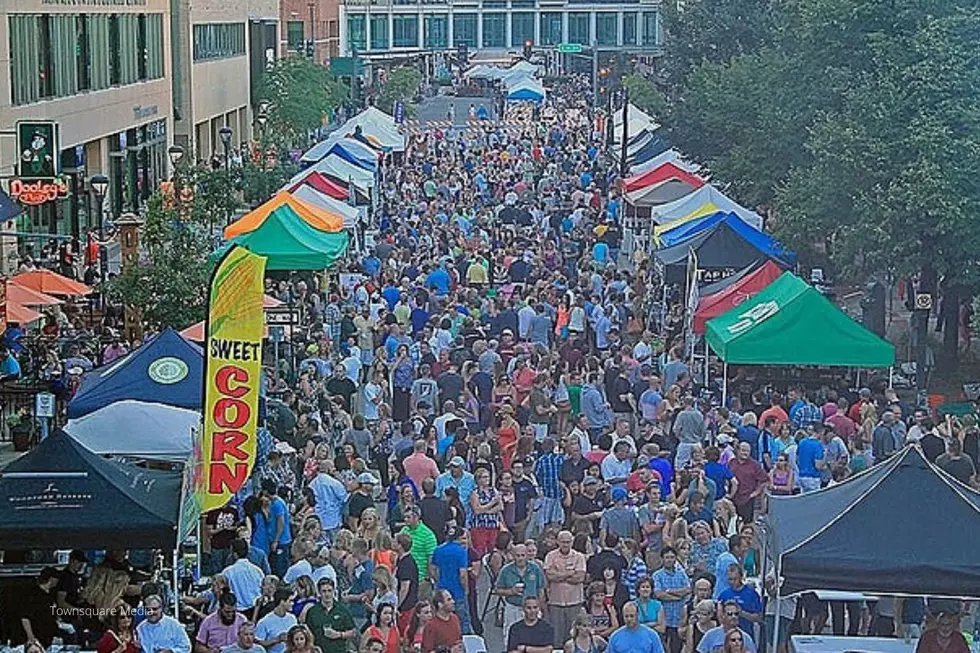 Feel the Buzz of Excitement? Thursdays Downtown is Back on for 2022 in Rochester!
Townsquare Media
Thursdays Downtown Back On The Schedule for Rochester, Minnesota in 2022
The best news ever was just announced for everyone in the Rochester, Minnesota area!  If you felt excitement in the air, it's because it was just announced that Thursdays Downtown is back on the calendar for 2022 in Rochester!
"Our team truly enjoys the process of developing our calendar each year. We are always striving to find new ways to promote downtown, assist our business community, and create a great experience for our visitors.  We want downtown to be the most vibrant and welcoming neighborhood of Rochester." - Holly Masek, RDA executive director
Thursdays Downtown Starts July 7th in Rochester
The weekly party on Thursdays in downtown Rochester, Minnesota will start on July 7th.  Learn more about that event and all of the others planned in 2022 by RDA below.
Full List of Downtown Rochester Events for 2022
Can you feel it? The buzz is happening because outdoor fun is being planned again for downtown Rochester, Minnesota! The Rochester Downtown Alliance has been busy planning Rochester's favorite summer events. Check out the list below of planned events for downtown Rochester for 2022!
Keeping everyone is safe during the pandemic is a priority for all events in downtown Rochester
Safety is a priority during these events and the Rochester Downtown Alliance has stated on their website that they will adjust plans as needed due to COVID-19.  They will be in close contact with Olmsted County Public Health to ensure the property protocols are in place.
What business is missing in the Rochester area?
I wish we had a Half Price Books in Rochester because we are constantly driving up to Apple Valley, Minnesota to check out the latest books for sale.  While we are there, we always stop at Red Robin so yeah, that would be an amazing restaurant too!  What business would you love to see open in the Rochester area?  Let me know over on my Facebook page - Jessica On The Radio - and take a sec and scroll through the list below to see if your pick is one of the top picks.
34 Stores and Restaurants We Want to See in Rochester in 2022
There are obviously tons of stores and restaurants around Rochester and in the surrounding area, but of course you can't always please everyone. These are the stores and restaurants we hope will come to Rochester in 2022.