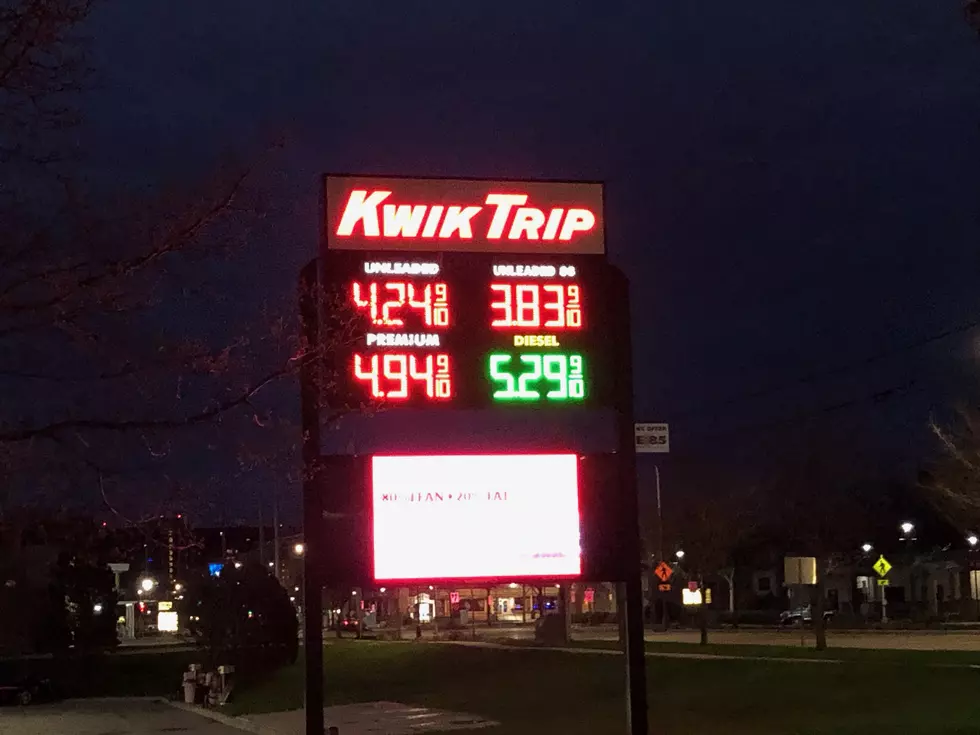 The Price Of Gas In Rochester Has Gone Up Again
Kim David/TSM-Rochester, Preston
Rochester, MN (KROC AM News) - Be prepared to pay more when you fill up at a Rochester gas station.
Prices shot up again Sunday and many stations were selling regular for $4.25 Monday morning.  That's a 15-cent increase.
Prices had just risen a dime a gallon last week.
GasBuddy is reporting the statewide average for a gallon of regular had risen to $4.02 as of Monday morning. A month ago it was $3.84 and a year ago it was $2.79.
The current price is about where it was in 2013.
SAY WHAT? 15 Minnesota Town Names That Are Hard to Pronounce