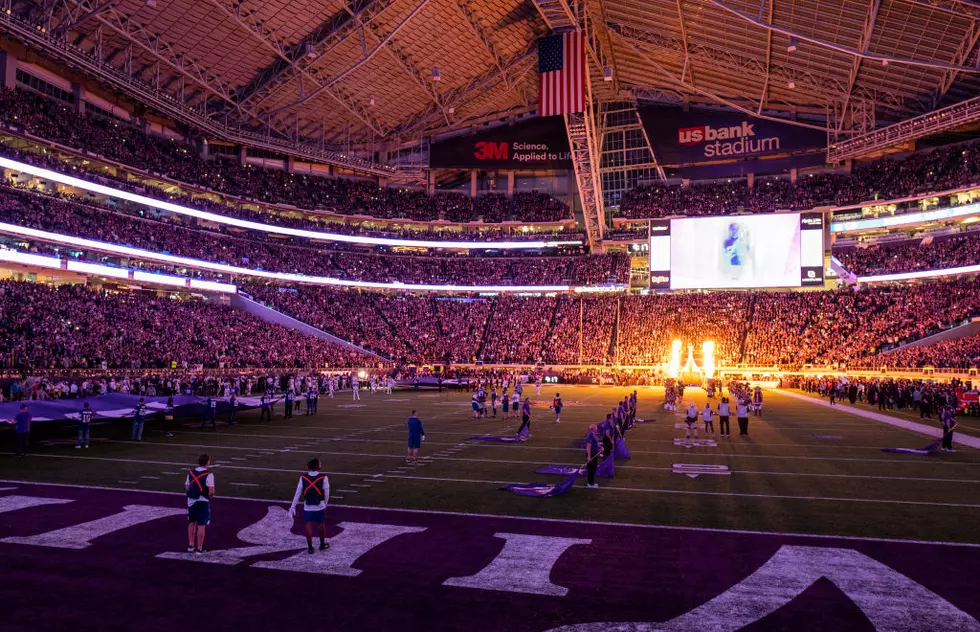 The 2019 Minnesota Vikings Schedule Was Released…How Many Wins?
Getty Images
In what could be the worst kept secret anywhere, since we already knew the teams the Minnesota Vikings play in 2019, last night the official schedule was unveiled. The Vikings last year finished 8-7-1 and missed the playoffs completely. Will this year be the year we head back to the NFC Championship game and perhaps the Super Bowl? Maybe.
The Vikings will open up at home like they did last season at US Bank Stadium on September 8th against the Atlanta Falcons. Unlike last season the Vikings won't have their bye week until week 12. After the season opener at home, the Vikings will be on the road for another early-season game at Lambeau. I will have to admit, this is part of the schedule you'd think the Vikings players and staff would like as opposed to playing in Green Bay in late December.
Week 3 The Vikings will host the Oakland Raiders, then week 4 the purple head back on the road for an early tilt against the 2018 NFC North Champion Chicago Bears. They stay on the road for week 5 against the New York Giants, week 6 the Eagles come to Minneapolis and in week 7 the Vikings head out to the Motor City to play the Lions.
Week 8 could see former Viking Adrian Peterson coming back to US Bank Stadium with the Washington Redskins. It's then two games back to back on the road against a pretty good Kansas City Chiefs squad and then the Cowboys in week 10. Week 11 will see another memorable former Viking head back to Minneapolis for a visit. Case Keenum and the Denver Broncos are who the Vikings play before their bye week in week 12.
Heading into the bye week I can see the Vikings sitting at 7-4 with wins over Atlanta, Oakland, New York, Philidelphia, Detroit, Washington, and Denver. The Dallas game is a toss-up at this point to me.
After the bye it the home stretch with 5 games left in the season and 3 games remaining against the NFC North. The return from the bye week with a trip to Seattle, then it's Detroit at US Bank Stadium, then LA to play the Chargers and the Vikings end the season with two home games against the Packers in week 16 and close out the season with the Chicago Bears.
I predict the Vikings finish 10-6, with them going after the bye week L-W-W-W-L, and making the playoffs.
How do you think the Vikings will do this season?