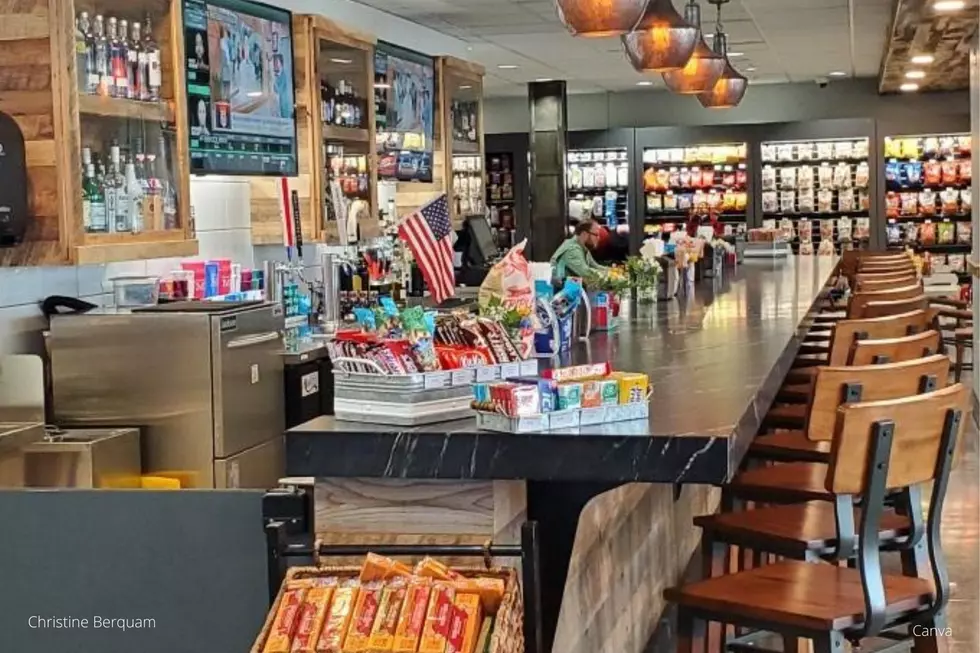 Tailwind Concessions Now Open In Rochester!
Christine Berquam
A gorgeous new update was just unveiled in Rochester, Minnesota!  Members from the Rochester Chamber of Commerce and individuals throughout the community came together for the big reveal of the new space called Tailwind Concessions.
Brand New Space Revealed at the Rochester International Airport in Minnesota
Wednesday was a fun day in Rochester, especially at the airport!  The grand opening celebration of a new space called Tailwind Concessions happened on Wednesday, July 20th, and it was smiles all around as the ribbon was cut.
What a beautiful day and grand opening celebration for Tailwind Concessions at RST! Special thank you to the Rochester Area Chamber of Commerce and all who came out to help us celebrate. Passengers can now enjoy an enhanced customer experience with convenient and delicious new food, beverage, and gift shop. The restaurant offers convenient and quick "grab and go" offerings to a more leisurely fast casual hot meal options. Menu offerings include high-quality ingredients, healthy food options that consider the medical needs, dietary restrictions, and cultural needs of travelers. Concessions operating hours are 5:30 a.m. – 6:00 p.m. 30 minutes before the first departing flight, up until the last flight departs. - Rochester International Airport - Rochester, MN Facebook Page
Townsquare Media had a chance to be part of this ribbon-cutting event and our team was so impressed with the new look at options available for customers.
Do you know another business that is opening up in Rochester?
I always appreciate getting tips on new places that are opening up in Rochester.  So, if you hear any rumors or know of places opening up in Rochester, send me a message to my Facebook Page - Jessica On The Radio or e-mail at jessica.williams@townsquaremedia.com.
Wow! Check out how Rochester has changed throughout the years in these Google photos.
As we are soaring down Hwy 52, it is hard to imagine what life was like in our town before the Target store was built where it is today. Or the house that you live in now, at one point in town, that wasn't there. In fact, Rochester has grown so fast throughout the years, most of our houses weren't even around 50 years ago! Don't believe me? Look through these photos to get a glimpse of what Rochester was like years ago.