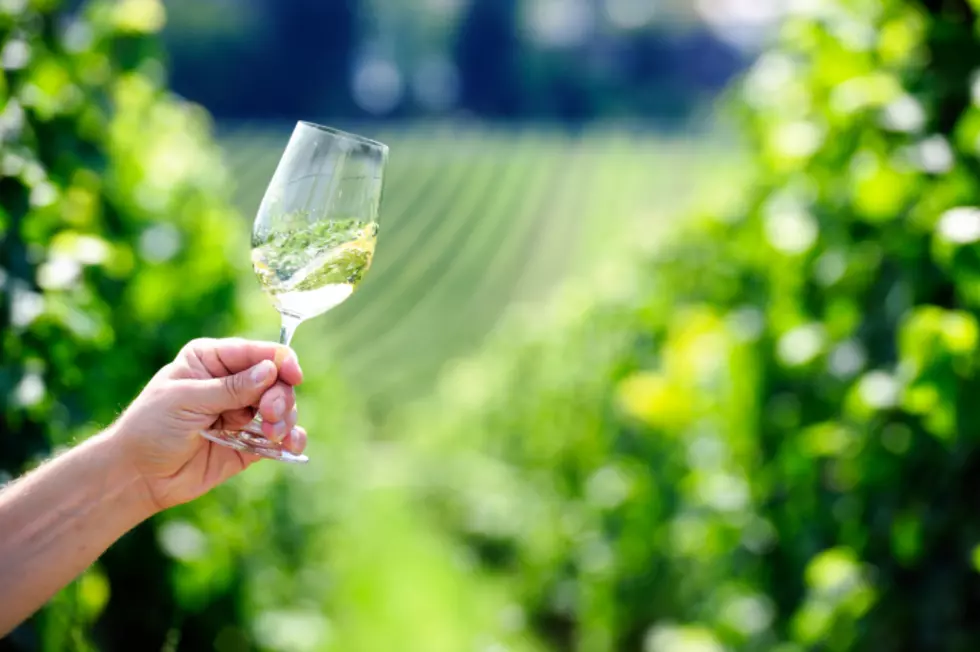 Run a 5k in Southeast Minnesota and Get a Glass of Wine as a Reward
Ina Peters
Did you put "Run a 5k" on your goals for 2021?  If you haven't checked that off yet, there is a super fun 5k happening this weekend in Southeast Minnesota for anyone wanting to run or walk for an awesome reward...wine!  If that is making you dust your tennis shoes off, keep reading.  I've got the registration info below for the Four Daughters Wine Run 5k.
If I can finish a 5k with asthma, you can finish a 5k with wine!
Years ago, one of the goals that I had for my old body was to tackle a 5k.  I've got asthma and hips that like to remind me that I'm old but I trained, got my race bib, and somehow managed to get across the finish line without collapsing.  I almost cried at that moment...but crying makes my asthma go nuts too so I tried to keep all the emotions in check when I finally saw my time and the word "FINISH" on the ground.
Get signed up for Four Daughters Wine Run 5k.
Whatever fitness level you are at right now, this would be such a fun 5k!  And, there is wine!  Here's everything you need to know to get registered:
What:  Four Daughters Wine Run 5k
Where:  Four Daughters Vineyard & Winery, 78757 MN-16, Spring Valley, MN US 55975
When: Sunday, August 15th
Time: 9 am and 10 am (they will have wave start times to accommodate social distancing and help keep volunteers safe).
Price: $40 now, $50 on August 15th
Swag!  Every registration will receive a race t-shirt, souvenir wine glass, finisher medal and a glass of wine for runners 21 and older. Anyone under 21 is welcome to get a discounted registration at check out that includes all swag except a wine glass and glass of wine.
Love wine? Check out these 19 wineries in Southeast Minnesota.
We live in a pretty special place because Rochester is basically surrounded by vineyards and multiple wineries.  The views are always amazing and the wine...well, if you love it, you already know.  If running at a vineyard isn't your thing, well check out the 19 spots below where you can just grab a glass of wine and not have to worry about breaking a sweat.
Enjoy wine at one of these 19 wineries near Rochester, Minnesota
Grab your girlfriends and head out for a weekend (or two) for the best summer adventure ever - winery tours! Ok, you don't have to take an actual tour of the winery. This is more of a sit-down and enjoy a glass of their homemade goodness with a few of your friends. Start your adventure by checking out a few of these places near Rochester, Minnesota.
Listen to Jessica Williams weekdays from 6 am until 10 am on the Y-105FM Early Morning Show with James & Jessica.
Rochester Restaurants from A to Z (Almost)
Next time you are trying to figure out where to eat in
Rochester,
just pick a letter from A to Z and scroll a little bit to see what
restaurant
you will be eating at tonight. It is the easiest way to make a decision!
DISCLAIMER:
If you pick "x" or "y" you will need to pick again.